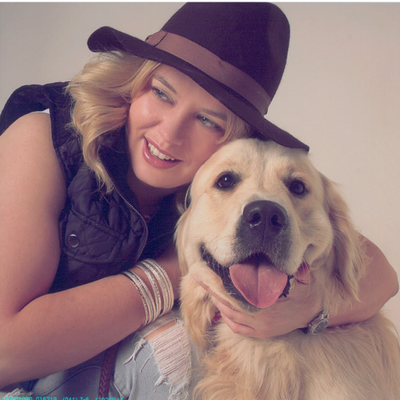 It's Claire Brown's turn to be my blogger in the spotlight this week. She has two blogs, details of which can be found below.
Thanks for agreeing to be part of my Blogger in the Spotlight feature Claire. First of all, would you tell me a little about yourself?
I'm Claire L Brown; I'm a novelist, blogger and personal assistant.  I work in Fire and Rescue, I write novels in multiple genres including, drama, romance, mystery and thriller and I started blogging to chart the writing experience while working on my latest novel.  I then expanded in to a second blog about all the other things I like to do when I'm not writing. 
What books/authors did you enjoy as a child?
I was taught to read at an early age and I loved reading all the old fairy tales by the Grimm brothers and I read a lot of Enid Blyton, I then moved on to the Phantom of the Opera by Gaston Lerox. 
What made you want to start blogging?
I'm an independent author and I was looking for ways to create an interest in my work and to make my books more accessible.  I thought movies do it with trailers and behind the scenes footage so why not do it for my books with words. 
What do you enjoy most about blogging?
It's like meeting a friend for coffee and having a chat about the things you love, only it's a bit more structured and you can edit the conversation. 
Tell me about your blog – sell yourself!
I currently have two blogs;
My Life as a Writer – charting my experience and my method of writing my latest novel The Poppy Garden.  It discusses the whole process from where I got my idea to how I market the book and it will follow what happens once the book is released. This book is dear to my heart as it's based on my grandfather and the way he dealt with PTSD (Post Traumatic Stress Disorder).   Posts tend to follow milestones in the process.
My Life as a Writer when I'm not Scribbling – this blog I try to post to every Friday and Sunday, I discuss everything else in my life outside of my writing.  I love beauty, fashion, lifestyle, Books, films and theatre and I discuss them all here.  It's the general coffee shop chat I have with my friends just on a larger scale. 
What's your favourite book you've reviewed in the past year? Or favourite three if you really can't choose.
This year so far I think my favourite would be Kiss Me Under the Mistletoe by Fiona Harper.  I love Christmas and I love reading books that give me that warm fuzzy feeling.  I tend to start reading Christmas books after Bonfire Night and finish by the end of January.  This one was a good read, and I enjoyed getting to know the characters and identifying with some of the experiences they had. 
What are you reading just now? 
I've just started Dream a Little Dream by Giovanna Fletcher, I saw it on a vlog a few months ago and added it to my list.  It's the first book I've read by this author. 
Tell me about your reading habits:  book or kindle, bed or bath, morning or evening?
I'm a book person, I love my technology and gadgets but when it comes to reading I always go for the paper.  Depending on the time of year and my schedule tends to dictate my reading habits.  I try to read in my lunch hour and also before I go to bed when I'm working and writing.  When I'm off work, I try and read as much as possible; I get most of my reading done around the Christmas break when it's the right time of year to stay indoors by the fire with a hot cup of tea and a good book
How can people follow your blog or connect with you on social media?
Blog – http://clairelbrownauthor.blogspot.co.uk
Blog – http://myifeasawriterwhennotscribbling.blogspot.co.uk
Twitter – https://twitter.com/CLB_Draco
Facebook – http://on.fb.me/1Est2PN
Website – http://clairebrownempire.wix.com/clairelbrownauthor
Pinterest – https://www.pinterest.com/clbrown34author/
About The Author – http://www.abouttheauthor.co.uk/author/clairelbrown/
Goodreads – https://www.goodreads.com/author/show/7472579.Claire_L_Brown
And finally, if you could be a character in any book you have read, who would it be and why?
I think it would be someone like Elizabeth Bennett in Pride and Prejudice, she's her own person, she's not afraid to be who she is and I admire that.