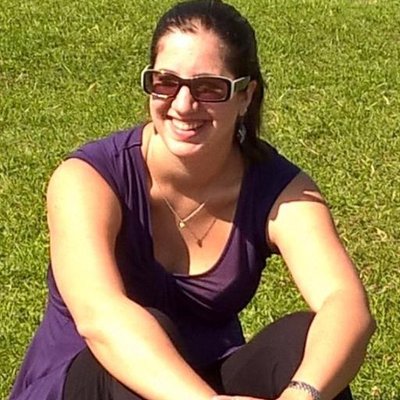 I'm delighted to welcome fellow Book Connector Christina Philippou today. She has written a great guest post on the importance (or not!) of setting in her recently published book Lost in Static. You can find details about the book at the bottom of the page.
The importance and unimportance of setting
Hello and thank you so much for having me here today 
When I asked the lovely Joanne (our Portobello Book Blogger extraordinaire) if there were any specific things she wanted me to discuss in my post, she sent me a nice long list of potential topics which included the intriguing 'why choosing your setting was important'. The reason I found this intriguing was, well, that there was no setting in my novel, Lost in Static, at least not in the conventional sense of atmospheric descriptions and sweeping brushstrokes on the paper (OK, digital) canvas. And yet, despite this, the setting is very important to the novel. Confused yet? Let me explain…
Lost in Static tells the same story of betrayal, lust, and violence from four students' (sometimes very) different perspectives. Each chapter focuses on a single event, and the characters present or affected each tell their version of what happened. I wanted to show how easy it is for misunderstandings to arise when people are unaware of what the others are thinking or doing and instead misinterpret their words and actions. And, in order to do that, I had to ensure that the characters all lived through the same events on a regular basis.
Which is why I chose a university setting. People from different backgrounds are typically thrown together in halls and forge friendships and rivalries with their fellow residents in a relatively short period of time. They also often congregate in small cliques and attend similar events, which I thought worked perfectly for my novel.
I did consider alternatives. The army was a thought, but I felt that it would inevitably end up a darker novel than I was planning to write (I started writing it while on maternity leave, so the thought of anything dark set me off in floods of tears). Young professionals house-sharing was another consideration, but the largest part of their lives would be spent at work, which would invariably not be at the same location, and would therefore be limiting in terms of what the characters could experience together. So university won out.
But I didn't want to be specific. I wanted the events to be set in any (campus) university. So I was vague. My setting was clear: it was a university, and this came through in the narrative, but the detailed setting – the buildings, the corridors, the floors, the walls – that was less clear. Of course, one can't have a book completely stripped of setting. The readers need to have some sense of place. But I left most of the details to their imaginations.
After all, Lost in Static was about the characters, and I didn't want the setting to overpower them. And yet, despite my best efforts, the setting came through loud and clear. Which is why the question of setting intrigued me in the first place. Because, it seems, that no matter how hard you try, setting will always be there, whispering in your ear, affecting your judgement, and putting you in your place.
Lost in Static
Sometimes growing up is seeing someone else's side of the story.
Four stories. One truth. Whom do you believe? 
Callum has a family secret. Yasmine wants to know it. Juliette thinks nobody knows hers. All Ruby wants is to reinvent herself. 
They are brought together by circumstance, torn apart by misunderstanding. As new relationships are forged and confidences are broken, each person's version of events is coloured by their background, beliefs and prejudices. And so the ingredients are in place for a year shaped by lust, betrayal, and violence… 
Lost in Static is the gripping debut from author Christina Philippou. Whom will you trust?
Links
Lost in Static is available from, amongst others, Amazon UK, Amazon US, and direct from the publisher, Urbane Publications.
Author Bio
Christina Philippou's writing career has been a varied one, from populating the short-story notebook that lived under her desk at school to penning reports on corruption and terrorist finance. When not reading or writing, she can be found engaging in sport or undertaking some form of nature appreciation. Christina has three passports to go with her three children, but is not a spy. Lost in Static is her first novel.
Christina is also the founder of the contemporary fiction author initiative, Britfic.
You can connect with Christina on Twitter, Facebook, Instagram and Google+.