Today author of Truestory, Catherine Simpson, is sharing her Friday Four selections. Catherine admits she may have cheated slightly in a couple of categories but I've let her off! 
Four books you think everyone should read and why
A Judgement in Stone by Ruth Rendell. I bought this book when I saw a quote of the opening sentence: 'Eunice Parchman killed the Coverdale family because she could not read or write.' The rest of the book lived up to this stunning beginning.
The Secret Diary of Adrian Mole aged 13 ¾ by Sue Townsend. I first read this book in the early 80s when I was ill and bed-ridden. It made me better. Honestly the humour in this book has the power to heal!
Wolf Hall by Hilary Mantel – because that woman knows how to handle a semi-colon.
Stuart A Life Backwards by Alexander Masters. A non-fiction book about Stuart whose life is in ruins. Masters traces back to find out where it all went wrong. Humane, funny and heart-breaking.
Four of your favourite children's books.
Pippi Longstocking by Astrid Lindgren.  Pippi was an inspiration to me as a child – she had a trunk of gold, enormous physical strength, bravery, no fear of adults, a horse, a monkey, her own house and did not go to school. I think I still aspire to be her.
Farmer Duck by Martin Waddell. A picture book I enjoyed reading with my children about a duck left to do all the work by a lazy farmer. A book that became part of our family language – I still find myself shouting: 'How goes the work?'
Second Princess by Hiawyn Oram and Tony Ross. Bought and read many times to our two daughters. One of the characters asks for 'Jewels, jewels and more jewels' another phrase I find myself using often and a desire I heartily endorse.
The Magic Faraway Tree by Enid Blyton. I daren't re-read this in case it has not stood up to the test of time. As a child this book was pure magic; unadulterated escapism; a world I never tired of visiting time and time again.
Four books you'd like to see filmed.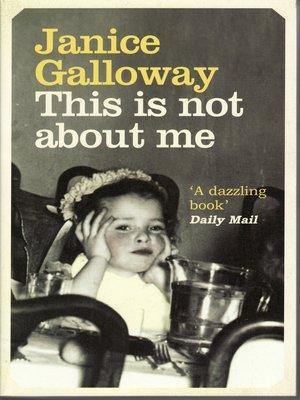 This is Not About Me by Janice Galloway. A memoir about growing up in a tiny flat with an over-bearing sister. The character of sister Cora is vivid in the extreme and would be wonderful to watch on screen.
Little Egypt by Lesley Glaister.  I loved the crumbling stately home trapped between the motorway and the railway track, home to a pair of eccentric siblings with a dark secret. This book is absolutely crying out to be filmed.
Once in a House on Fire by Andrea Ashworth. A gripping account of growing up in the North West of England in the 70s and 80s – a book that nudged me towards becoming a writer.
Truestory by Catherine Simpson. Alright it's cheating including my own book, but when you write a novel you can't help casting it in your own mind. I would love to see Ewan McGregor as Larry the drifter, Maxine Peak as desperate Alice, and Dean Andrews (from Last Tango in Halifax) as the hapless Duncan.
[Having read the book, I think this would be great casting – and I'd definitely go to see the film!]
Four Favourite Book Characters
Mrs Winterson, the mother in Oranges are not the Only Fruit, by Jeanette Winterson. A character described as 'Old Testament through and through'. A woman who sings hymns to irritate the heathen neighbours and has 'never heard of mixed feelings'.
Barbara the narrator from  Notes on a Scandal by Zoe Heller. Bitter, jealous Barbara who thinks she is telling us one story when really she is telling us another.
Amy March from Little Women by Louisa May Alcott – a character who got the ringlets, the artistic talent, the charm, Laurie from next door, and by far the most important thing: she got to travel the world with Aunt March.
Not from a book but fictional none the less; Tony Soprano's mother Livia, from HBO series the Sopranos. Manipulative, narcissistic, under-mining and utter bliss to watch.
Thanks Catherine – great to find out about your choices. If you'd like to know more about Catherine you can follow her on Twitter @cath_simpson13 or look up her website www.catherine-simpson.co.uk You can order a copy of Truestory online here and read my review here.