I'm really pleased to welcome Sarah Broadley to the blog today. Sarah lives in Edinburgh where she co-chairs the South East Scotland network of the Society of Children's Book Writers and Illustrators (SCBWI), she also reviews middle grade (8-12) books for http://www.mybookcorner.com.au/ and was a Story Shopper at Edinburgh International Book Festival last year. Sarah splits her time between writing picture books and middle grade stories and working part-time at the Edinburgh Children's Hospital Charity. I think she deserves a prize for the most unusual guest post title I've featured so far! Read on for an explanation.
The Panda Pantser by Sarah Broadley
Are you a meticulous planner of chapters, characters and plot? A master of post-its and spreadsheets that map out every miniscule detail? Or are you like me, a 'let's just see where it takes me' kind of writer?
I am a very organised person. I don't like mess or clutter, especially in the immediate area of where I happen to be jotting down words in the hope they resemble something passable as literature. I'm also known as the 'spreadsheet queen' by my family, as everything I do is planned within an inch of its life.
So why do I not use this trait when it comes to my writing process?
I tell you why. Pandas.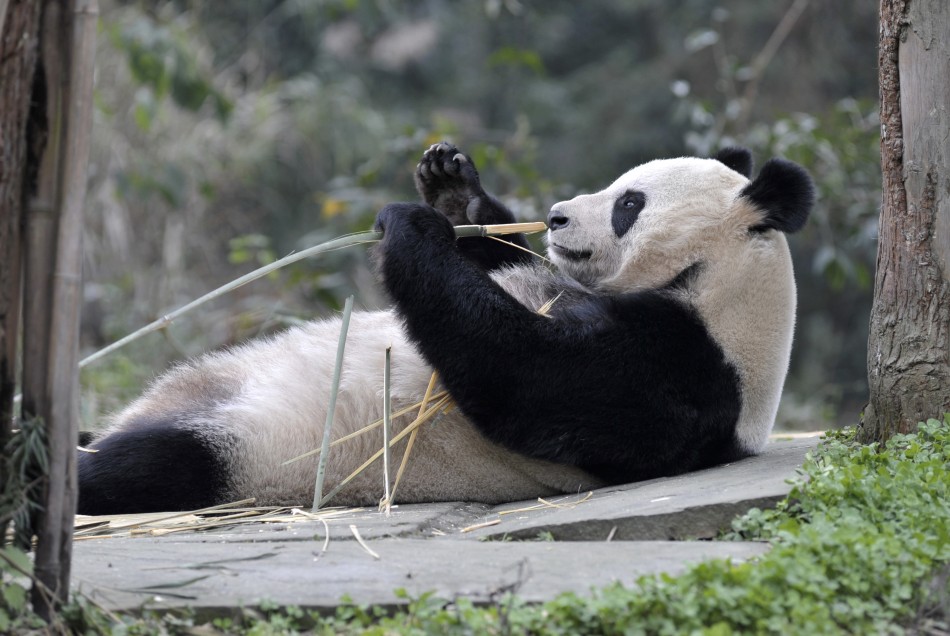 Pandas are my favourite animals. As most of you are aware, Edinburgh Zoo now have two pandas. I've been to see them many times and I am still convinced to this day that the male, Yang Guang, is really a human wearing a panda suit. I must have stood for hours watching him as he lolled about his straw bed, arm over his head, chilled out as if he's about to crack open a beer. So laid-back, so 'I'll get round to that tomorrow'. I have been obsessed with pandas ever since. They are very human-like in their movements and expressions and I love their 'meh' kind of attitude. Sometimes life can be pretty hectic so when it's all getting a bit much, I ask myself 'what would a panda do?'and I know exactly what to do. I relax in my non-bamboo filled sofa and breathe.
You may wonder what pandas have to do with the way I write but here's the thing – I am a pantser. A writer who never plans her stories. Flying by the seat of my proverbial literary pants. I am a panda in a writer's suit. Sometimes I am relaxed to the point of napping but then that never gets you anywhere so I put the kettle on and get back to it.
I usually start with the title, odd I know, but that's what normally pops into my head first. Then the main character makes an appearance, a bit like a late-comer to a party but always welcome and I secretly hope they stay late and don't head off in a taxi when the sun comes up. The setting then says hello, usually after I start the first chapter. It blinds me with weather patterns and street names as I start on my journey but at least I now have a sense of where my characters belong, where they might call home.
I will normally hit a junction. I join Dorothy as she walks along the yellow-brick road on her way to the wizard. Which way should I go? Left turn – the book is set in a fictitious land, right turn – the main character is 12, no… 10, no….agh or straight ahead – boy or girl? There is no wicked witch for me to fear but I really would love a pair of ruby slippers. They would go very well with my writer's uniform (also known as jammies).
The questions I set myself as a writer certainly add to the tearing out of hair, the head in hands and the copious amounts of tea I drink. But they are needed, they are my conscience speaking to me, making me aware of pitfalls, constantly whispering 'are you sure', in my ear. I am also known for leaving a trail of half-finished cups of tea around the house as I go for a wander to solve plot holes. They are a necessary part of the process, just like athletes need water, I need tea.
I think whatever traits you have as a writer don't really matter and to be honest shouldn't matter, as long as I am able to write THE END at some point in the future then the literary world is my tea-drinking oyster.
What's for you won't pass you by. A motto I like to follow as it gives me hope that my witterings might actually turn into something good enough to submit. I sometimes feel sorry for the unsuspecting agent/publisher who thought they were outwith my radar, I mean well, I really do.
No pandas were harmed in the writing of this post. Tea anyone?
Thanks Sarah for that really entertaining insight into your writing process. You can keep up with Sarah by following her on Twitter @SarahPBroadley or reading her blog Great Big Jar