You know how I said I wasn't reviewing Christmas books just yet? Well, as part of #TeamSparkly (a group of readers helping Miranda Dickinson to promote her Christmas novella) I was lucky enough to be sent a bound proof of Christmas in St Ives. I decided to have a quick peek at it and I 'accidentally' read it all – well, it is just a short read! So here you have my first official Christmas review this year.
First of all, what the book about?
Heartbroken Cerrie Austin is doing her best to hold it together in the run up to Christmas. Not easy when her cheating ex works in the same school and everyone's eyes are on her. The last thing she needs is a new teacher meddling in her beloved nativity play, even if he is charming, handsome and a talented musician. The Christmas performance is her pride and joy, and she won't be undermined.
Seren McArthur has recently returned to her Cornish hometown and is enjoying being close to her family and her oldest friends again. St Ives is at its most magical at Christmas, with fairy lights and tinsel in every shop window, tempting locals and holidaymakers alike as they pick up gifts. But an exciting opportunity is just around the corner: will she stay or will she go?
Meanwhile, the St Ives Christmas celebrations are in crisis: plans for a giant lantern parade through the starlit streets have ground to a halt. As the snow starts to fall, can Cerrie, Seren and their friends Kieran and Aggie rally around in time to save the big day?
What could be better than a romantic story set in Cornwall? How about a romantic story set in Cornwall at Christmas? Christmas in St Ives is a lovely novella where the reader is introduced to the characters from Miranda Dickinson's next full length novel, Somewhere Beyond the Sea. I really enjoyed the way the chapters were told from the points of view of the different characters. As well as helping me get to know them, I felt it made the story fairly bounce along.
I was particularly drawn to the character of teacher Cerrie and her dedication to her pupils. Recovering from a very public betrayal and break-up, she throws herself into the school's Christmas play more than ever and is not happy when the new teacher is asked to be involved even if he is stunningly good looking and disgustingly talented. I was giggling along at all the little things which went wrong which are of course, the things which make school nativity plays so endearing: the child with its finger up its nose, baby  Jesus nearly falling off the stage, angelic singing but also angelic infighting!
The story also sets up romantic possibilities for some of the other characters and other chances for personal fulfilment in their personal and work lives. However, just as one character is looking at the possibility of a happier future, another is having to put their dreams on hold. 
Christmas in St Ives is a romantic, magical novella in such a beautiful setting. I am really looking forward now to meeting the characters again when Somewhere Beyond the Sea is released in June next year.
Published by Pan MacMillan, Christmas in St Ives is available to buy and download now and is only £1.89. So if you fancy a little treat to get you in the mood for the festive season, you can order your copy online here: Christmas in St Ives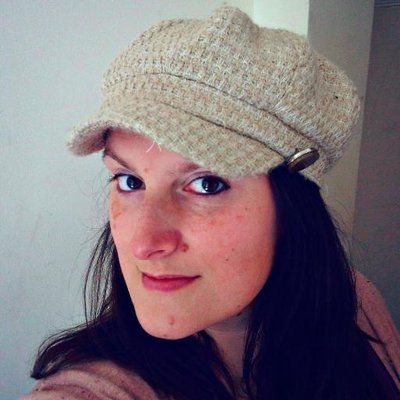 Miranda lives in Dudley with her husband, Bob and daughter, Flo. She is also a singer-songwriter and recently released her first solo album, About Time.
Follow Miranda's vlog at http://www.youtube.com/mirandawurdy and visit her website: miranda-dickinson.com 
You can also follow Miranda on Twitter @wurdsmyth, on Instagram @wurdsmyth and on Facebook: MirandaDickinsonAuthor