What can I say about this book except it is pure magic? Here we have the very familiar story of Harry Potter as he first finds out he is a wizard and heads off to adventures and danger at Hogwarts School of Witchcraft and Wizardry. Or I should say Hogwarts Schuil of Carlinecraft and Warlockry.
It was great fun to read about Harry's adventures from the arrival of the muckle giant Hagrid telling Uncle Vernon to "shut yer gub, ye ald prune", to meeting the red-heided Weasley family and being sorted at Hogwarts by "The Bletherin Bonnet".  I loved the descriptions of Harry's closest friends,  Ron  "a lang-leggit skinnymalink with fernietickles, muckle hauns and feet and a lang neb" and Hemione who had "a bossy sort o voice, a heid o bushy broon hair and kinna muckle front teeth.".  Chocolate puddocks sound even more fun in Scots while Hedwig the hoolet somehow sounds even more magical to me. And who wouldn't want to play Bizzumbaw?
I have to admit to not being familiar with every Scots word used but I could mostly guess the meanings or you can easily look them up online. I think if you aren't familiar with at least a little Scots you would probably find this quite a tricky read. But if you are, you will love reliving Harry's first adventure in Scots, learning some new words and perhaps rediscovering words you had forgotten. You can find a glossary to some of the Scots language used on the website www.itchy-coo.com 
This would be a great book to buy as a wee extra stocking filler for any Harry Potter fan, though probably would be most enjoyed by Scottish fans. I know I thoroughly enjoyed reading it – it wis fair braw!
My thanks to Lina at Black and White Publishing for my copy of this book. Harry Potter and the Philospher's  Stane is published by Itchy Coo and is available now in paperback. You can order a copy online here or direct from the publishers' website.
From the back of the book
Mr and Mrs Dursley, o nummer fower, Privet Loan, were prood tae say that they were gey normal, thank ye awfie muckle. They were the lest fowk ye wid jalouse wid be taigled up wi onythin unco or ferlie, because they jist widnae hae onythin tae dae wi joukery packery like yon.
2017 will see an auspicious alignment of anniversaries. J. K. Rowling's world-beating debut novel Harry Potter and the Philosopher's Stone turns 20 this year and Itchy Coo, celebrating 15 years in the book trade, will publish a Scots version of this classic text – Harry Potter and the Philosopher's Stane. The novel has already been translated into a staggering 79 languages – Itchy Coo's Scots translation will be language number 80. Since 2002, Itchy Coo has been wowing young readers and challenging old attitudes with bold new translations of books by Roald Dahl, Julia Donaldson, David Walliams, Alexander McCall Smith, A.A. Milne, Asterix and others – and done it all in the wonderful Scots language which has the power to engage, excite and entertain readers of all ages. Matthew Fitt's forthcoming Scots translation of J.K. Rowling's phenomenal adventure story will break new ground and earn a place in hearts of young Scots readers and Harry Potter fans alike.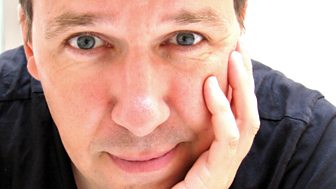 Matthew Fitt is a novelist and poet as well as a translator. An acknowledged expert in the field of Scots language education, he has written numerous children's books and translated a number of titles into Scots including Roald Dahl's The Eejits and Geordie's Mingin Medicine, and David Walliams' Mr Mingin and Billionaire Bairn. He is a co-founder of and contributing author to the Itchy Coo imprint.