This book is a definite case of don't judge a book by its cover. I expected a light story about women's friendships and family life but this was so much darker than that. Sarah is a successful lawyer who takes young Lauren under her wing. Lauren is a law graduate who has been struggling to get a foot on the job ladder and has been working in a nail salon to make ends meet. With Sarah's help, she gets a job as an intern in the firm where Sarah works and soon makes herself indispensable. Before long, she has her made herself almost a part of the family, befriending Sarah's daughter Darcy, moving into the spare room and even becoming friendly with Sarah's ex-husband Tom. It seems she can do no wrong. The only person who thinks she is too good to be true is Sarah's friend Liz.
As this wasn't quite what I was expecting, it did take me a short while to settle into the story but that is more a reflection on me than on the book. Once I had understood more about what the book was about though, I was hooked and eagerly reading to find out just what Lauren would get up to next! From the beginning she seemed to be a lovely girl but almost too lovely, almost too perfect. Of course, the reader is helped to come to that conclusion from the prologue and asides from the various narrators in the book – "If I knew then, what I know now", that kind of thing. It was actually scary quite how easily  and quickly Lauren managed to inveigle herself into Sarah's life. And it was unnervingly plausible too. Sarah was a lovely character but perhaps a bit too trusting, a bit too willing to help other people out without checking out if what she was being told was the truth. She was so busy of course with her work, her legal aid work and coping with a stroppy teenager, that I could understand why she gratefully accepted the friendship and help Lauren seemed to be offering. I found Darcy, Sarah's daughter, quite irritating at times but then that is perhaps a sign of how well Claudia Carroll has written the teenage character!
There's a definite air of something sinister throughout the book, making me feel very uneasy as I began to realise just to what extent Sarah was being manipulated by Lauren. A much darker tale than the cover would suggest, this book is a real cautionary tale of being careful who you trust and let into your life.
My thanks to Sabah Khan at Avon Books for my copy of Our Little Secret. It was published on 8th February and you will find it in bookshops or can order a copy online here: Our Little Secret
From the back of the book
A sparkling story about what happens when you let someone into your life… but they turn out to want more than you'd bargained for!
Sarah Dee has the perfect life. A high-flying job in a law firm, a beautiful daughter and a house to die for. So how does she find herself looking in through the kitchen window while another woman enjoys it all?
When Sarah takes pity on a struggling young graduate who can't get a job, she thinks she's doing the right thing. She's being kind, generous and helpful to others, as she always is. But as Sarah allows the younger woman into her home, her law firm and even her family, is there more to this pretty youngster than meets the eye? And could this be a good deed that goes further than expected?
Claudia Carroll does it again with a sparkling new novel about what happens when your life becomes up for grabs…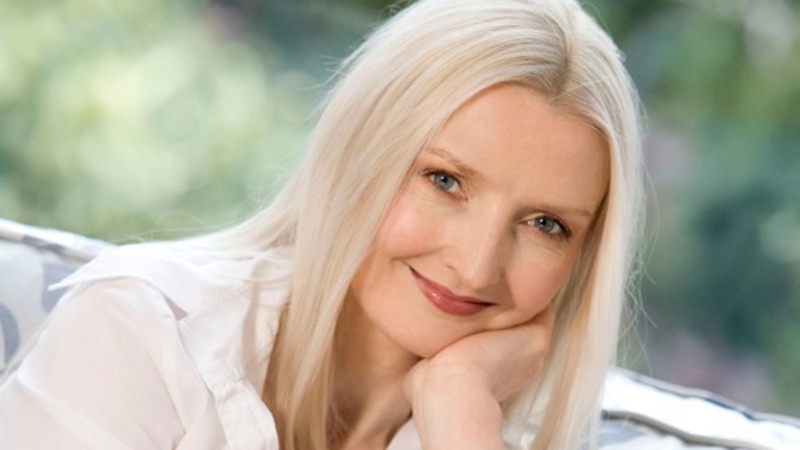 Follow the rest of the tour with these fabulous bloggers