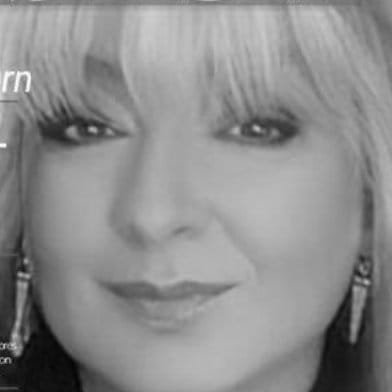 In the spotlight today is author of Flip-Flops, Fiesta and Flamenco, Donna Hepburn. 
Thanks for joining me Donna. First of all, would you tell my blog readers a little about yourself?
I live in the North East of England with my partner and two beautiful boxer dogs; Floyd and Freya. When I'm not writing I enjoy reading, travel, painting and cooking I'm passionate about animals and consider myself a bit of a Gin connoisseur.
What inspired you to start writing?
I've always loved to write but didn't believe in myself enough I guess, that changed when I had the idea for Flip Flops it just seemed to fall into place
Tell me about your journey to publication
I originally went down the self-publishing route but that didn't work for me personally, so I was really pleased when Junction offered me contract
In a nutshell, what is your latest book about?
In a nutshell it's about friendship, Abby and Lou give up their lives in the UK to go live in the Andalusian Hills, they rescue a menagerie of animals, find new friends and have a lot of laughs along the way but there are some poignant moments too
How did you come up with the title for your book?
It just popped into my head with the idea I don't know where it came from, though the next 2 which are following the same theme took some thinking of
How did you celebrate publication day?
I was working but did enjoy a large G and T when I finished
Do you have a work in progress just now?
I'm currently writing the second book in the series High Heels, Hope and Hacienda which should be published later this summer
What's your favourite book you've read in the past few months? Or favourite three if you really can't choose!
Ooh that's a hard one I enjoyed Anna by Amanda Prowse, I love all her books, The Tattooist of Auschwitz was very good and I couldn't put The Foster Child by Jenny Blackhurst down once I started it.
What are you reading just now? 
I'm currently reading the Thief by J R Ward, I love the Black Dagger Brotherhood series and can't wait for each new one to be released. I know it may seem strange with me writing comedy, but I'm addicted to books about vampires.
If you were on Desert Island Discs, what one book would you take with you?
Valley of the Horses by Jean M Auel, the Earth's Children series is my comfort read and I have read this one tons of times
Is there a book you'd like to see made into a film? Who would be in your dream cast?
Another one which is a bit out there, but I would love to see a film based on the "As the World Dies" series by Rhiannon Frater. I loved the characters and think Morena Baccarin and Ruby Rose would be perfect as Jenni and Kate
How can people follow you or connect with you on social media?
Facebook:  https://www.facebook.com/DonnaHepburn66/
Twitter:  @DonnaHepburn66
Blog:  www.donna.wordpress.com
And finally, if you could be a character in any book you have read, who would it be and why?
I think I would choose Abby from my book because I would love to live in Spain
You can order a copy of Flip-Flops, Fiesta and Flamenco by clicking here.
From the back of the book
Flip Flops, Fiestas, and Flamenco is the first in a series of three books about two best friends, their lives, loves, and adventures after moving to a small village in the Andalusian hills.
Abby and Lou have been BFF's since the first day at Uni. Despite being opposites in both looks and personality they were drawn to each other, sharing a flat, dreams and a love of animals. 
Through the ensuing years despite heartache and divorce, they remain as close as ever. 
Abby would be the first to admit her life needs an injection of fun. Middle-aged, divorced and slightly overweight, she's a mother/general dogsbody to two layabout sons, a pink-haired Amazonian on-off girlfriend and an incorrigible British Bulldog named Chester. Her lifelong dream of living in Spain's glorious sunshine has been long forgotten or has it? 
Lou was stuck in her own rut, never fully recovered from a tragedy in her past. A long list of online dating disasters had left her wondering if she will ever find love again. Her cool ice-maiden persona is shattered along with her cat's eardrums when she wins £400,000 on an online bingo site. Could this be the answer to both their prayers? 
Flip-Flops packed, they embark on their adventure, but it isn't all sun and sangria. Warring pets, new neighbours, cooking experiments, scary wildlife and an escapee Donkey named Santos combine to make it an unforgettable Summer. 
Can their friendship survive or will the Mediterranean dream become a nightmare?