When I open a Rosanna Ley book I know I am going to be transported to a different place. In the past couple of years I have visited Cuba through Last Dance in Havana and Sardinia in The Little Theatre by the Sea. In this book, the reader is taken to Belle-Île, an small island off the coast of Brittany. I've not been there, but have been to many of the other places on the mainland which were mentioned and feel the author captured the atmosphere of Brittany beautifully.
The story is told through the voices of several characters. Colette has come back to Belle-Île after many years away, returning only because her mother, Thea, is dying. Her father had died in fishing boat accident several years before and it seemed that their marriage had been affected by a secret. As well as coming back to see her mother, Colette returns to find out the truth. Etienne's mother has recently died and he has come back to clear her house. He used to be part of the 'summer gang' who visited the island every year but why has he lost touch with the gang when they were once so close? Elodie is the daughter of Mathilde, who Thea used to work for as an au pair before she left the family suddenly. There is obviously some major rift between these women too which has led to their not speaking, yet Thea never left the island. There are also chapters told from the points of view of Thea and Mathilde
There is an undercurrent of sadness running throughout the book, so many past regrets. Through all the main characters you get a sense that there are many secrets to be uncovered and mysteries to be resolved. This is a book where you gradually get to know the characters and learn of their lives and secrets. The intertwining mysteries affected so many people. When the truth was finally revealed, I was taken by surprise. It wasn't what I had imagined at all and yet the clues were there all along.
I find island settings endlessly fascinating and Rosanna Ley has written beautifully and atmospherically about Belle-Île. For some of her characters it is claustrophobic, a place to escape from but for others it is a place of safety, a sanctuary. The island is very much at the heart of the story with a smattering of French throughout adding to the authenticity of setting.
Her Mother's Secret is compelling and beautifully written, a book to escape into as secrets are gradually revealed and characters look to the future with renewed hopes and fresh dreams.
My thanks to Anne Cater of Random Things Tours for inviting me to be part of the blogtour and to publishers Quercus for my copy of the book. Her Mother's Secret is available in all formats. You can buy it at your usual book retailer or order a Kindle copy online here: Her Mother's Secret
From the back of the book
For many years Colette has avoided returning to her homeland – the magical island of Belle-Île-en-Mer in Southern Brittany – afraid to confront the painful memories she left behind. She is living on the Cornish coast when she hears about her mother Thea's failing health and realises that the time has come for her to go home. But can Colette ever forgive Thea for what she has done?
Despite Colette's wariness, romantic Belle-Île still fascinates her. She takes on the running of her mother's flower shop and makes friends with Élodie from the Old Lighthouse where Thea once worked as a nanny and with the enigmatic Étienne who shares Colette's mixed feelings about the island. As Thea opens up to her for the first time, Colette finds herself softening and being drawn back into the landscape of her past. But can Belle-Île also be a part of her future?
The ghosts of that past still linger. What happened all those years ago and how did it cause the rift between mother and daughter? It becomes clear that the beauty of Belle-Île hides a devastating family secret – one that Colette is determined to unravel at any cost.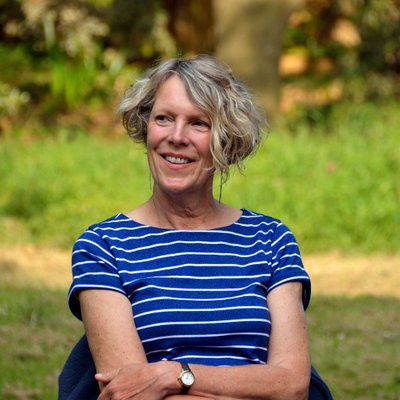 Rosanna Ley has had six novels published by Quercus Books. She has worked as a creative writing tutor for many years and has written articles and stories for a number of national magazines. Her writing holidays and retreats take place in stunning locations in Spain and Italy. When she is not travelling, Rosanna lives in West Dorset by the sea.
Visit Rosanna: @RosannaLey / http://www.rosannaley.com
Don't miss the rest of the tour