I am a huge fan of Pride and Prejudice (though must admit that Sense and Sensibility is my favourite Jane Austen novel) and have read many of the 'sequels' or retellings and watched the film and TV adaptations. So I jumped at the chance to read this imagined sequel telling the story of Kitty after her sisters' marriages.
Following on from three marriages in six months, Kitty is finding her home very quiet without her sisters. Only quiet studious Mary is still at home. Kitty finds her mother's fussing insufferable as usual and is sure that her father considers her foolish and of little worth. She wonders how she will ever have the chance to find a husband and very definite idea of what kind of person she will and won't marry! So she is overjoyed to have the opportunity to expand her social horizons by travelling to London with her sister Jane and her new husband Mr Bingley, and even more pleased when she learns that Lizzy and Mr Darcy will also be in London at the same time. She is of course still bound by the social niceties, the restrictive way young ladies were expected to behave but so excited to experience all the new opportunities London has to offer.
Carrie Kablean has really captured the feel of an Austen novel for me through her choice of vocabulary, the style of the language and the behaviour and thoughts of the characters. It was like returning to catch up with old friends when reading about the much beloved characters. It must be quite a challenge to retell or write a sequel to such a well loved and well known novel but Carrie Kablean has pulled it off with ease. It was wonderful to travel to Longbourn, Netherfield and Pemberley again and I really enjoyed this book. I recommend it to all Jane Austen fans. It's now on my list of top reads this year.
Finally, I really hope that Carrie Kablean may have more Austen style novels in the pipeline. I'd love to know what's next for Kitty, Georgiana and Lizzy. And can I quietly just whisper, *Sense and Sensibility*?
My thanks to Kelly at Love Books Group for inviting me to be part of the tour and for my review copy of the book. What Kitty Did Next is available now from Red Door Publishing. You can order a copy online here: What Kitty Did Next
From the back of the book
England, 1813 Nineteen-year-old Catherine Bennet lives in the shadow of her two eldest sisters, Elizabeth and Jane, who have both made excellent marriages. No one expects Kitty to amount to anything. Left at home in rural Hertfordshire with her neurotic and nagging mother, and a father who derides her as silly and ignorant, Kitty is lonely, diffident and at a loss as to how to improve her situation. When her world unexpectedly expands to London and the Darcys' magnificent country estate in Derbyshire, she is overjoyed. Keen to impress this new society, and to change her family's prejudice, Kitty does everything she can to improve her mind and manners and for the first time feels liked and respected. However, one fateful night at Pemberley, a series of events and misunderstandings conspire to ruin Kitty's reputation. Accused of theft, a crime worse almost worse than murder among the Georgian aristocracy, she is sent back home in disgrace. But Kitty has learnt from her new experiences and what she does next does next will not only surprise herself, but everyone else too.
Based on Jane Austen's much-loved characters, this is the story of one young woman's struggle to overcome the obstacles of her time and place and truly find herself.
At the mercy of their appetites, this exciting debut novel shows how some hungers can never be satisfied…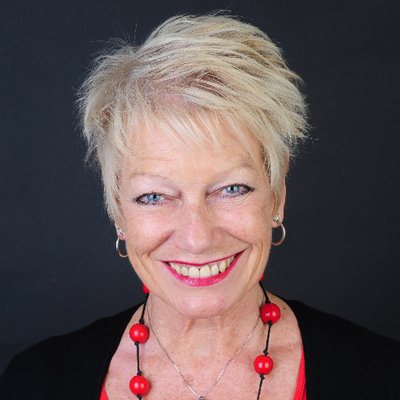 Carrie Kablean began her career in London, where she was born, and now lives in Australia. Arriving in Sydney in 1990 (via eight years in Papua New Guinea, during which time she edited the local newspaper on Bougainville), she was with The Australian newspaper for more than 20 years, and was, concurrently, a theatre critic for the Sunday Telegraph.
Don't miss the rest of the blogtour