Nikola Scott's Summer of Secrets is in fact about two summers and many, many secrets. Madeleine lives in a big house, Summerhill, in Cornwall just before the outbreak of  WW2 with her sister Georgiana. The sisters lost their parents young and Madeleine in particular is profoundly affected by the circumstances surrounding their father's death. Georgiana seems bowled over by her new friend Victor but there is something about him which Madeleine just does not trust. When she discovers something she feels compelled to keep to herself, this has consequences which reverberates throughout the story.
In the present day Chloe is married to Aidan, a doctor. They have a perfect house, she doesn't need to work, Aidan obviously adores her and she has just discovered that she is pregnant. It is a perfect life – or is it? The reader soon comes to realise that Aidan is a little too attentive, a little too controlling, something which Chloe is only just beginning to realise too. She had been a photographer before marriage and is tempted into taking  up a commission photographing Madeleine, who was the author of a book very special to Chloe and her brother Danny when they were small. An unexpected tentative friendship begins to develop between the women.
Throughout the book we see echoes of the past in the present story. There were some surprising and poignant connections between the two stories. A small detail I was quite pleased that I noticed was that the song 'My Blue Heaven' was mentioned in both past and present. It's maybe insignificant but I felt that this attention to the little details really added to the story for me.
This was a very tense read at times, especially in the last chapters where the tension was present in both the past and the present. Summer of Secrets is just the kind of book I enjoy, moving between the past and the present and tying both strands of the story together. Nikola Scott portrays her characters' emotions beautifully and the relationship between Chloe and her brother Danny was particularly touching. Both the historical and contemporary parts of the story were written so well that I was equally caught up with both. And, as I mentioned before, she cleverly drew parallels between the women throughout the book. Summer of Secrets is a book about family and friendship, secrets, trust and love. I thoroughly enjoyed it and will look out for the next book by Nikola Scott.
My thanks to Anne Cater of Random Things Tours for inviting me to take part and for my copy of the book. Summer of Secrets is published by Headline Review and is available now in paperback or as an ebook. It will be available from your usual book retailer or you can order a copy online here: Summer of Secrets
From the back of the book
August 1939
At peaceful Summerhill, orphaned Maddy hides from the world and the rumours of war. Then her adored sister Georgina returns from a long trip with a new friend, the handsome Victor. Maddy fears that Victor is not all he seems, but she has no idea just what kind of danger has come into their lives…
Today
Chloe is newly pregnant. This should be a joyful time, but she is fearful for the future, despite her husband's devotion. When chance takes her to Summerhill, she's drawn into the mystery of what happened there decades before. And the past reaches out to touch her in ways that could change everything…
ABOUT THE AUTHOR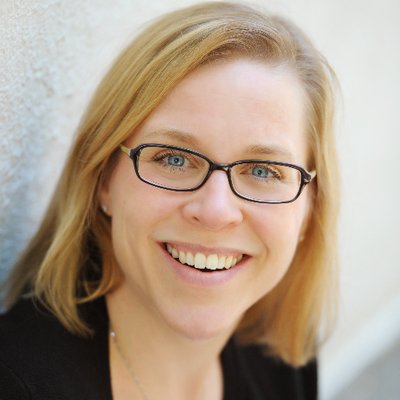 Nikola Scott was born and raised in Germany and studied at university there. Having been obsessed with books from a young age, Nikola moved to New York City after her Master's degree to begin her first job in book publishing, a career in which she could fully indulge her love of fiction!
She spent ten years working in publishing in New York and then in London, editing other people's books, before she decided to take the leap into becoming a full-time writer herself.
She now lives in Frankfurt with her husband and two sons.
MY MOTHER'S SHADOW was published in 2017 to wonderful reviews. Her new novel SUMMER OF SECRETS is coming in September 2018.
Please visit http://www.nikolascott.com/ for more information,
or find Nikola on Instagram @nikolascottauthor,
Twitter @nikola_scott and
Facebook /NikolaScottAuthor.
Don't miss the rest of the tour