Having very much enjoyed the third edition of Elementum Journal (see my review here), I was delighted to receive edition four recently. The focus for this issue is 'Shape' looking at shapes in nature and the way our landscapes, and indeed our stories, are shaped by the natural environment.
What can you expect from the fourth  edition of Elementum?
Elementum is a biannual journal that explores our place in the natural world through new writing. In this Edition we join women responding to a shifting environment in lace, cyanotype and stone. We follow colourful trails of fish with marine biologist Helen Scales and trace an alphabet of otters with Jackie Morris. We track down fossilised sea urchins impressed in burial mounds and church windows, and learn how observing birds can help us to pin memories to places. Wyl Menmuir finds that working with wood helps to continually reshape his writing practice, while Jane Lovell shares her path through a poem, where words glimmer with hope in a dark landscape. 
There is new writing from Whitney Brown, Will Burns and Alex Preston and striking imagery, newly commissioned, from Tor Falcon, Neil Gower and Catherine Hyde. Other articles explore the long-forgotten but now recently recovered work of Anna Atkins and Emma L. Turner. More than a hundred years ago, these pioneering natural historians were harnessing technology to frame the future of nature photography while breaking the mould of who might tell the story of Britain's algae, ferns and birds. 
We travel from the chalk of the English South Downs to the reedbeds of Norfolk, and from a Welsh valley sculpted by ice and dynamite to the foot of a cliff in Northwest England, where Annie Worsley uncovers the imprints of our prehistoric coastal ancestors, a mother's straight path along the sand encircled again and again by the small footprints of her children. 
Elementum Journal really is full of treasures. The illustrations are beautiful and it is full of stunning photography to complement the writing within.
A particular favourite for me this time was the piece by Jackie Morris 'Catching the Soul of Otters'. The writing really captured the fluid movement of otters for me and something about the magic of spotting them in the wild – something I think I've only been lucky enough to do once.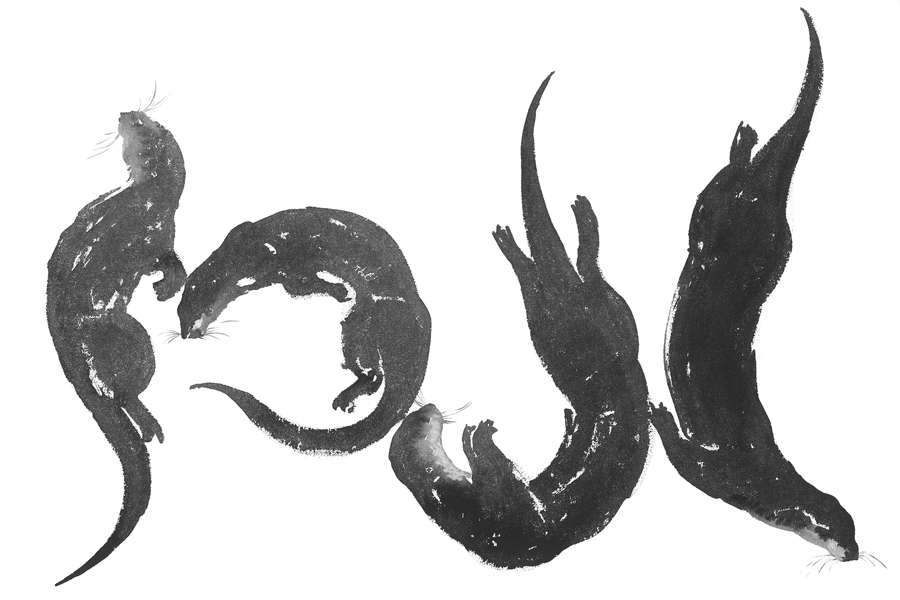 I also loved the piece 'A Friendship Built of Birds' from Alex Preston and Neil Gower accompanied by Neil Gower's stunning illustrations. This talks about how their book As Kingfishers Catch Fire: Birds and Books came about. In it, we learn about some of the places they visited and which inspired them. The picture of waxwings is particularly impressive. I have been lucky enough to see these winter visitors a few times, especially earlier this year during the snowy weather when quite a few posed happily for photographs on my next-door neighbours tree!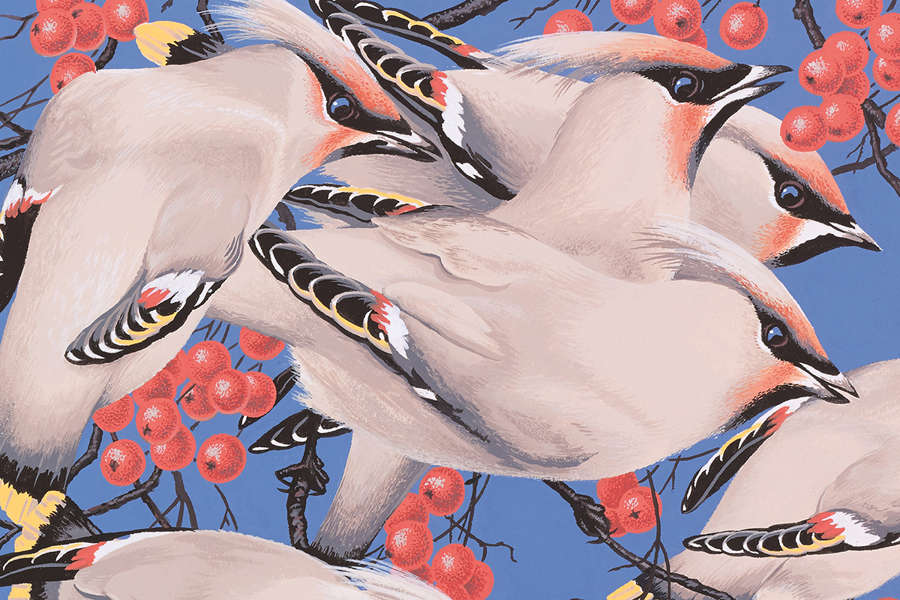 Another article I particularly enjoyed was that about guillemots' eggs by Tom Burkhead with illustrations by Georgie Bennett 'Pinnacle of Pefection'.  It talks about how egg collecting was popular during Victorian times with many books choosing to show the guillemot's egg as the egg collector's 'pinnacle of perfection'. They are a remarkable shape seemingly perfect to balance on the precarious cliff ledges where the birds nests. Even more remarkably, I learned that each female lays an egg whose colour and pattern is unique to her. This is one of life's mysteries as no-one really knows why.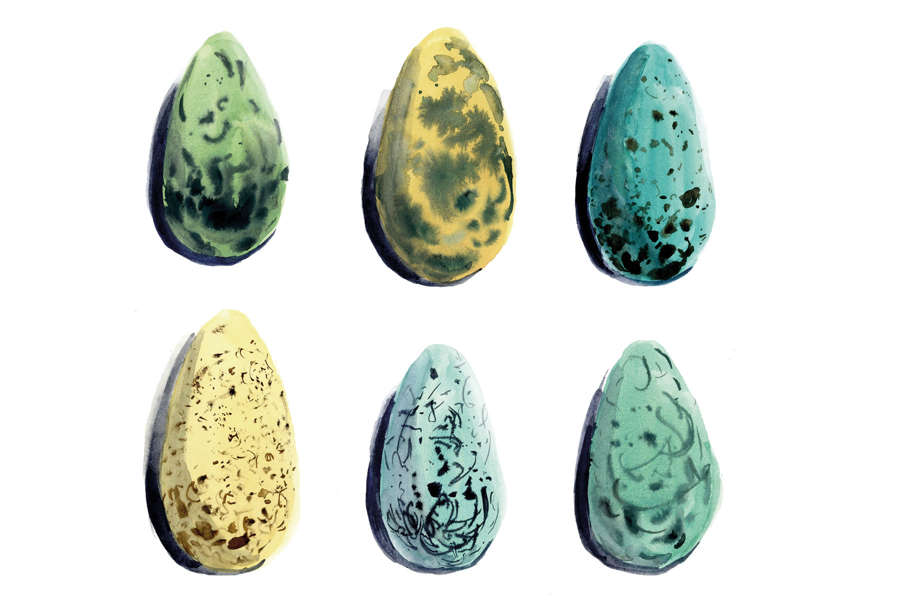 If you would like to check out this beautiful publication, you can order a copy direct from the Elementum website. Elementum is published twice a year and costs £18 per edition with an annual subscription available for £32. I'd like to thank the publishers for sending me this copy.