Yes, it is beginning to look a lot like Christmas on Portobello Book Blog with this being the third Christmas book I'm reviewing this week! There are so many great Christmas books out this year, that I want to give you time to think about what ones you'd maybe enjoy too.
The story begins when Olivia is out for a walk on the beach a couple of days before Christmas and comes across an unconscious man who has slipped on the rocks and banged his head. Who wouldn't want to find a mysterious, unconscious, handsome stranger on the seashore?! When he comes to, she insists on taking him back to the cottage she is staying in for Christmas and, taking the chance that he probably isn't a serial killer, he stays over – on the couch I should add! The next day when her friends arrive, thanks to a case of mistaken identity, they think he is her boyfriend and he plays along with the idea. Olivia isn't complaining too much as Adam is totally gorgeous.
I thoroughly enjoyed reading the parts of the story where Adam was pretending to be someone else. As you get to know more about him, he couldn't be much more different from the person he's pretending to be. It was quite amusing watching as he and Olivia pretended to be this loved up couple and 'practising' perfecting their kissing to fool her friends.  Practise makes perfect as they say and could it be that Olivia and Adam were enjoying their practising just a little too much? Olivia's best friend Jess was rather perceptive though and Olivia wasn't sure she'd be able to fool her for long.  I really liked Jess who seemed a lovely loyal friend, though I wasn't so keen on Sarah. Olivia's mother when we meet her later in the story was a complete hoot!
Practising for Christmas is like a modern day fairy tale, where Cinderella gets her handsome prince. However, it's not all as straightforward and predictable as you might think with some very unexpected events, one of which had my heart in my mouth. Practising for Christmas is an enjoyable, funny and feel-good Christmas novella.
My thanks to the author for my copy of the book. Practising for Christmas is published by Wild Rose Press and available now as an e-book. You can order a Kindle copy online here: Practising for Christmas
From the back of the book
A remote coastal cottage; a group of old friends; the Christmas holidays. It's just the break Olivia needs to help her relax and forget her worries. What could be more perfect? But that was before she found a handsome unconscious stranger on the beach. Add in a case of mistaken identity, a lot of kissing practice, and an inquisitive best friend, and things begin to get more than a little complicated.
The large bump on Adam's head hurts, but he refuses to go to the hospital—or back home—and eventually accepts Olivia's offer of hospitality. When her friends arrive the following morning, a chance remark catapults them both into a bizarre and amusing situation that promises to make it a Christmas to remember.
About the author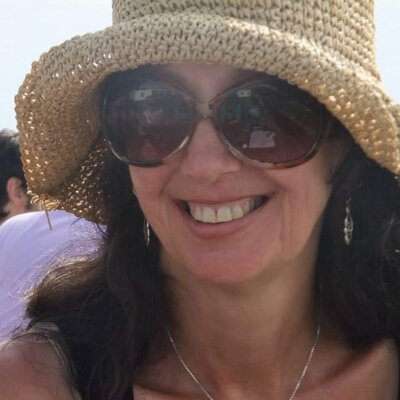 She lived in the Hebrides for nearly fourteen years, having originally gone there to work for the summer season. She met and married her husband David whilst there, and had two children, before moving to Cornwall at the end of 2000.
There are currently four titles in the NightHawk Series; Storm Rising, published in February 2015; Rhythm of Deceit, July 2015, Cobwebs in the Dark, February 2016, and The Girl in the Painting, July 2016.
Breaking All The Rules, a standalone romantic comedy, was released on 5th May, 2017, and Practising for Christmas, a seasonal romcom was published on 12th November 2018.