Time Will Tell is the third instalment of Eva Jordan's trilogy following the many ups and downs of Lizzie Lemalf and her family. It can be read as a standalone but I'd recommend reading the first two books, partly because they are very good but more so because you'll have a much better understanding of the family and all it has been through. I've read and enjoyed both the previous books but even then it took me a while to remember who was who. Lizzie's father always used to say "It's not life, it's an adventure" and it's fair to say the Lemalfs have had more than their fair share of adventures!
There was a historic aspect in this book making it different from the previous two and that was something I enjoyed. I saw a quotation recently about respecting older people as you don't know who they were before you knew them. Well we certainly get a good insight into Lizzie's father Salocin and his life in 1960s East End London. He's a decent guy who adores his wife and children and wants only the best for them. As a result, he turns a bit of a blind eye to what's really going on in his workplace and with his boss. There is more than a suggestion of gangster or mob activity. Salocin may not often be directly involved but the story takes a much darker turn which made for uncomfortable reading at times.
The death of celebrity Hunter Black is considered suspicious but was anyone from family connected? They all seem to be slightly suspicious of each other and certainly many wold have motive. This situation makes it difficult for poor Cassie to put the past behind her and move on.
The family has been through a lot in the year since the end of the last book and the effects of grief are clear to see, that way it hits you at the most unexpected times. In fact, over the course of the books I feel I've been through a lot with the Lemalf family. As we leave them on quite an emotional occasion, I am confident that whatever adventures life throws at them, the love and support they will have from each other will see them through.

My thanks to Kelly at Love Books Group Tours for my copy of the book and inviting me to take part in the tour. Time Will Tell is available now as an ebook and the paperback will follow in April. You can order a Kindle copy online here: Time Will Tell
From the back of the book
Writer, Lizzie Lemalf, and her loving but somewhat dysfunctional family are still grieving over the loss of a much-loved family member. Lizzie is doing her best to keep her family together but why does the recent death of a well-known celebrity have them all in a spin? The police suspect foul play; Lizzie and other family members suspect one another.
Lizzie begins searching for answers only to find herself being dragged back to the past, to 1960's London to be exact, and to the former life of her father, that up until now she has never been privy to. Every family has its secrets but how can the past hold the key to a present day celebrity death? They say the past comes back to haunt you. Surely the truth will out? Maybe, but only time will tell…
About the author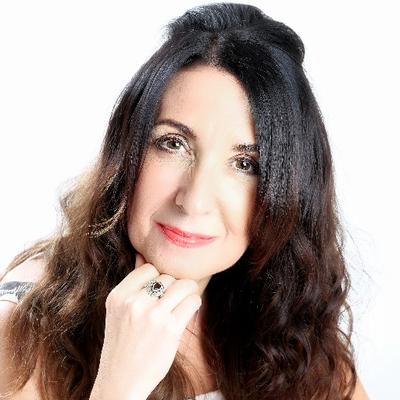 Eva Jordan is a published writer of several short stories and Time Will Tell is her third novel, following 183 Times a Year and All the Colours in Between. Eva lives in a small town in Cambridgeshire with her partner and three of their four children, who are a constant source of inspiration for her writing. Storytelling through the art of writing is her true passion.
Follow the rest of the bloggers on the tour