I'm very pleased to be joined by Claire Wingfield today. Claire's novel Saving Francesca Meier is on my reading pile so you can expect a review in the next month or so. But in the meantime, I invited Claire to share #TenThings she'd like you to know about her and her writing.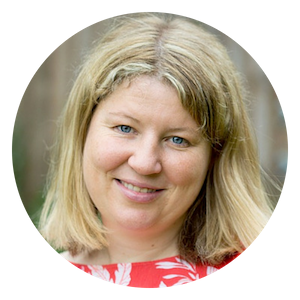 1. A week after graduating from my English degree, I walked into Cambridge University careers office and spotted a tiny advertisement for an editorial traineeship at a publishing house in Berlin. A week after that, I moved to the city that would inspire my first novel, Saving Francesca Maier.
2. I lived in three places in Berlin: one which traditionally all the publishing house trainees had stayed at which was full of slightly crazy cats. One with two actors from a popular German TV series about doctors and one Wohngemeinschaft (flat share) in an old factory building which hosted a lot of parties.
3. In Germany, I worked at the publishing house (a national Azubi – trainee – salary allowed an excellent standard of living), as a translator, an au pair and – like Saving Francesca Maier's Anja and Imogen – in a kindergarten.
4.After two years in Germany, I returned to the UK and moved to the city of Edinburgh after visiting for the Edinburgh Fringe Festival. Edinburgh provides the setting of the follow-up to Saving Francesca Maier, in which one of the German characters comes to Scotland to work as an au pair and gets caught up in the increasingly outrageous demands of the family who hire her.
5. The city is one of the most important characters in my novels. I'm interested in how we can form an attachment to a city, how the myth of a city is created, and how sometimes a city can turn on its inhabitants and become quite terrifying. Francesca rejects the idea of herself as a tourist because she wants to belong to the city but at times she and her family are guilty of treating the people they meet there as disposable – something their status as tourists allows.
6. Saving Francesca Maier is framed by two terror scares. Whilst the characters aren't directly caught up in an attack, I wanted to explore how living in a volatile world impacts their choices. As a young person living in Berlin acutely aware of global terror attacks, I felt a certain recklessness in the way I lived and that was one of the starting points for the novel.
7. Whilst writing Saving Francesca Maier, I took part in a yoga and writing retreat organised by Noelle Harrison, author of The Gravity of Love. Subsequently, one of the key scenes is inspired by a yoga pose.
8. The final draft of Saving Francesca Maier was read by Julia Gray, author of Little Liar and The Otherlife, as part of an auction organised by the publishing industry to raise funds for the survivors of the Grenfell Tower fire of 2017. Part of the same auction was tea with David Walliams, which raised £12,000. Julia described Saving Francesca Maier as 'just gorgeous' and persuaded me the novel was finished.
9. I now live in Dunfermline, Scotland's ancient capital and birthplace of Andrew Carnegie, once the world's richest man and one of the great philanthropists. Dunfermline is sure to feature in one of my novels.
10. Saving Francesca Maier has inspired quite a few readers to book a city break to Berlin. As for me, I haven't been back since I lived there and that time and place is so potent in my memory that so far I've been content to leave it undisturbed.
From the back of the book
Can you leave the past in another country?
Francesca Maier knows little of her father's home country or her parents' life together before she was born. A summer in Berlin brings the past – and its secrets – alive. Adrift in a foreign city, she finds an unexpected friend in east Berliner Antonio – but what will he sacrifice to save her?
See Claire's books at her Amazon author page here: https://www.amazon.co.uk/Claire-Wingfield/e/B00DLC6J04 or ask in a favourite bookshop.
Readers can sign up to Claire's author newsletter at www.clairewingfieldauthor.com,
Connect on:
Instagram at https://www.instagram.com/clairewingfieldauthor/
Facebook at https://www.facebook.com/clairewingfieldauthor/
Twitter at https://twitter.com/ClaireWingfield
Information on Claire's editorial and literary services can be found at www.clairewingfield.co.uk