Paying a return visit as Author in the Spotlight is David Barker whose most recent novel, White Gold, the last in the Gaia trilogy, has recently been published by Urbane Publications.
Welcome David and thanks for joining me today. First of all, would you tell my blog readers a little about yourself?
Hi there. I've been writing for the past five years and previous to that had a full-time economist's role at an international fund, where I tried to predict the future every day. There's slightly less pressure to get the predictions right now I'm an author – as long as the future is exciting and dangerous!
What inspired you to start writing?
In part I wanted a new challenge in life, but I think the main inspiration was my daughter reaching the age when she would ask me to make up bedtime stories. I won't ever be publishing one of those tame efforts (I'm no Tolkien!), but at least they got the creative juices flowing.
Tell me about your journey to publication
I had a moment of inspiration 8 or 9 years ago and set about building a world around this adventure. I wrote an awful first draft while commuting to and from central London. Then I attended the Faber Academy Novel Writing course and discovered how to turn that first draft into something half decent. After several near misses, I finally got accepted by Urbane Publications and here I am, three books later.
In a nutshell, what is your latest book about?
In White Gold, British agents Sim Atkins and Freda Brightwell are re-united for another adventure. In this one, they are trying to prevent the Terror Formers from committing a global atrocity. Sim is distracted by personal issues that relate to the previous mission – Rose Gold – and has to risk his family to expose the terrorists. As for Freda, she has to escape from maximum security prison and evade an unstoppable assassin before the mission even begins!
How did you come up with the title for your book?
The first thriller in the Gaia series introduces the reader to a world war for water, so I called it Blue Gold (oil is sometimes called Black Gold, and people predict water will one day become a highly valued commodity…). Then book two became Rose Gold because Sim's wife is called Rosie and because of the pinkish rare metals being mined on the moon. For book three, it had to be another type of gold, and there's plenty of action within the arctic circle. So White Gold seemed to fit.
How do you plan to celebrate publication day?
I really enjoy the launch party itself, seeing lots of friends, family and colleagues all gathering to help me celebrate. I'm incredibly lucky to have so much support. Plus, the thesp in me gets a captive audience on which to test my oratory skills. Mwah hah ha.
Do you have a work in progress just now?
Yes, I'm changing tack somewhat and am writing a (middle-grade) children's story. It's set during a future civil war in Britain, so a dystopian backdrop seems to be a recurring theme in my writing! It's about a 12-year old boy being schooled in London who has to stop the Lord Mayor's nefarious plans, while dealing with typical issues such as bullying and girlfriends.
What's your favourite book you've read in the past few months? Or favourite three if you really can't choose!
I've just finished A Man Called Ove (Frederik Backman), which I loved. Orphan, Monster, Spy (Matt Killeen) is an excellent YA novel. And if you like fantasy, I can highly recommend Daughter of Smoke & Bone (Laini Taylor).
What are you reading just now?
April 2019: I am just about to start No Harm Can Come To A Good Man (James Smythe) about an American with Presidential ambitions. But his life is turned upside when ClearVista, the world's foremost prediction software, foretells a dreadful future for him. Can he change his destiny?
If you were on Desert Island Discs, what one book would you take with you?
I usually cheat when asked this question and go for a collected volume. The Hitchhiker's Guide to the Galaxy would fit the bill well. Douglas Adams was a genius. I love the scope of his world building and comic observations on life.
Is there a book you'd like to see made into a film? Who would be in your dream cast?
If you'd asked me a few years ago, the list would have been rather long, but a lot of great books are now getting their treatments. I would love somebody to try The Chronicles of Thomas Covenant, though I wouldn't know where to start with the cast. Maybe David Thewlis in the main role?
How can people follow you or connect with you on social media?
I keep my website refreshed with new content, such as short stories, updates about forthcoming events or just what I've been reading recently. www.davidbarkerauthor.co.uk. I am fairly active on twitter: @BlueGold201. I try on Facebook and Instagram, but frankly I don't have enough time to do more than a token effort on those platforms.
And finally, if you could be a character in any book you have read, who would it be and why?
Atticus Finch (in the original To Kill A Mockingbird) is maybe the greatest literary hero I can think of, though Dream of the Endless from Neil Gaiman's Sandman comics would be rather cool.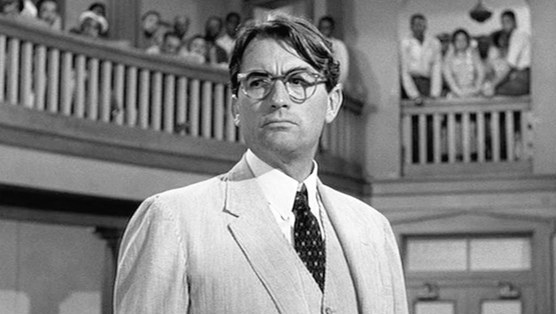 My thanks to Kelly at Love Books Tours for inviting me to take part in the blogtour. White Gold is published by Urbane Publications and available now in paperback or as an ebook. You can order a copy here: White Gold
From the back of the book
VENGEANCE ALWAYS HAS A PRICE
Sim Atkins, Overseas Division agent, returns to Earth, having saved the Moon base from a deadly terrorist plot (see Rose Gold). All Sim can think about is finding the criminals responsible.
But his fury and lust for revenge are put on hold when a nuclear warhead is stolen by Terra Former leader Matthias Larsson. Can Sim and his colleagues track down the terrorist cell and disarm the device in time?
White Gold is the gripping finale in the compellingly original Gaia Trilogy, page-turning thrillers that provoke as well as excite.
About the author
David was born in Cheshire but now lives in Berkshire. His working life has been spent in the City, first for the Bank of England and now as Chief Economist for an international fund. So his job entails trying to predict the future all the time. David attended the Faber Academy course and he still meets up with his inspirational fellow students.