My Author in the Spotlight today is Romola Farr whose debut novel, Bridge to Eternity was published in March.
First of all, would you tell my blog readers a little about yourself?
I understand that debut authors put a lot of themselves and close family members into their first novel. I am definitely a character in 'Bridge to Eternity' although I never let the truth get in the way of telling a good story! I started my working life in the theatre and was very lucky to find myself on the West End stage in a hit play at the age of 16. My career and life nearly ended there as I was knocked down by a car on the way home one Saturday night. I recovered and went on to be quite a successful photographic model. Later, when that part of my career did die, I turned to writing and made quite a good living writing screenplays, making films, and writing advertising copy for a marketing company. A few years ago I entered a short-story competition and fell in love with prose and knew I had to tell my story within a fictional framework. At the moment I am hiding behind a nom de plume.
What inspired you to start writing?
I am a classic dreamer. I can come up with a story out of almost any situation although the hardest was coming up with an original idea for the children's TV series, 'Chuggington'. I think it was the twelfth idea that finally got commissioned.
Tell me about your journey to publication
All my writing life I have written in the present tense – a blueprint for a director to embellish and turn into a film. I found writing a novel in the third person incredibly hard and I made many mistakes – the first was sending it out to literary agents way too early. But, I did learn and with the help of two professional editors, and advice from fellow writers on a Curtis Brown novel writing course, I learned how to turn a great tale into what people tell me is a very exciting, emotional, page-turning novel. I tried the agents again and wasted the best part of a year. So, I changed the title, changed my name, and gave it to the one person I knew would work incredibly hard to sell my novel. He is of retirement age but not interested in retiring. He set up Wildmoor Press and is learning a whole new industry.
In a nutshell, what is your latest book about?
Audrey, recently widowed and awash with cash, buys an old school boarding house on the edge of a moor, hundreds of miles away from her comfortable life in the south of England. She lies to the locals about her reason for buying such an unloved building with a tragic history but, much to her surprise, finds that she wants her lies to be the truth, especially when a certain man walks into her life. Unfortunately, she has turned a key and her life and the lives of those she has come to love are changed by what she discovers.
How did you come up with the title for your book?
It was called 'The Old School Boarding House' as the house is such an integral part of the story but my sister didn't think she would buy a book with that title. There's a narrow, humpback bridge that plays a lethal role in the story so my sister came up with 'Bridge to Eternity'. Titles are very hard to get right!
How do you plan to celebrate publication day?
I celebrate life everyday but I haven't had a party to celebrate the book. But I will…
Do you have a work in progress just now?
Yes, but it's very early days. I feel I've just climbed Everest and I want to sit and enjoy the view before climbing another mountain.
What's your favourite book you've read in the past few months? Or favourite three if you really can't choose!
I loved The Cows by Dawn O'Porter and I like the thrillers written by Rachel Abbott. I recently read The Secret Life of Bees by Sue Monk Kidd and wished I had written it!
What are you reading just now?
I am currently reading A Clean Sweep by Audrey Davis and loving it. (May, 2019)
If you were on Desert Island Discs, what one book would you take with you?
The Catcher in the Rye by J D Salinger – it was given to me by a famous writer many years ago.
Is there a book you'd like to see made into a film? Who would be in your dream cast?
'Bridge to Eternity', of course! I would like Bill Nighy to play Malcolm and Jenny Agutter to play Audrey.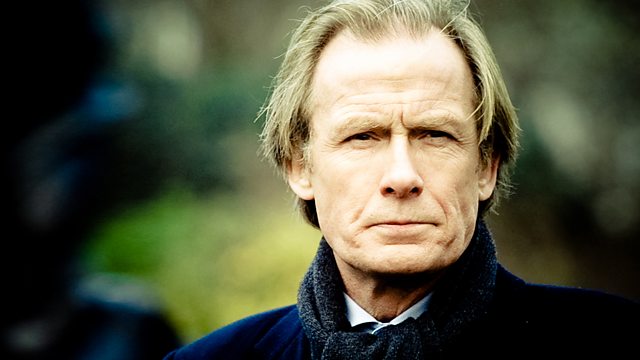 How can people follow you or connect with you on social media?
I'm on Twitter @RomolaFarr
We plan to set up a Facebook page / group in the next week or two.
My thanks to Kelly at Love Books Tours for inviting me to take part in the blogtour. Bridge to Eternity is available now as an ebook or in paparback. You can order a copy online here: Bridge to Eternity
From the back of the book
Audrey leaves her comfortable life in the south of England to move into an old school boarding house on the edge of a moor. She is welcomed by locals who are unaware of the real reason she has come to their small town.
Tina, an estate agent, feeling guilty for selling the house is worried about Audrey's safety as she believes the folklore about a schoolboy who never went home.
Property developers are angry at losing a site that is ripe for development and has plans for Audrey's future.
Malcolm, a widower, was Audrey's Good Samaritan at the end of her long train journey and much to his surprise their brief encounter becomes a passionate romance, until one fateful
night…
Inspired by events in the author's life, Bridge to Eternity will keep you reading long into the night.
About the author
Romola Farr first trod the boards on the West End stage aged sixteen and continued to work for the next eighteen years in theatre, TV and film – and as a photographic model. A trip to Hollywood led to the sale of her first screenplay and a successful change of direction as a screenwriter and playwright. Bridge To Eternity is her debut novel.
Romola Farr is a nom de plume.
romolafarr@gmail.com
@RomolaFarr
http://www.wildmoorpress.com