Joining me today to share TenThings she'd like her readers to know about her is Sadie Beckenridge. Her debut novel, Morgan: The Family, is available to buy now. There is a list of buying links at the bottom of this blogpost.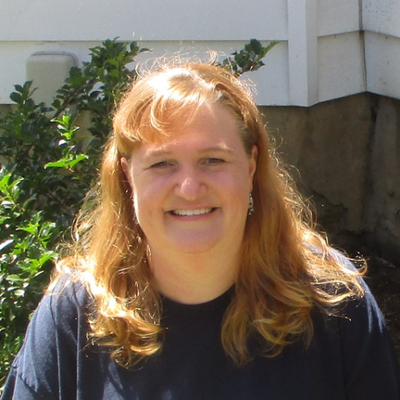 10 Things about me: Sadie Beckenridge
I have always felt a pull towards God. I was ecstatic when I got accepted to a ministry college back in the 90's but life took me in another direction. I still love to talk with others about my perspectives on the Bible.
I strongly believe there is a greater purpose for each and every one of us. Sometimes it may take a lifetime to figure it out.
I have always wanted a very large family of my own, perhaps five children. I was blessed with two and several fur babies. I also consider my friends, co-workers, and neighbors' part of my family.
I have never made an official bucket list. However, there are things in life I wanted to accomplish, and I am checking those off as I go.
I love the fall season, all the changing colors of the trees and the smells of baked goods in the kitchen. I also am very good at baking-especially apple crumb pie.
After moving away from my home town (Central Pennsylvania) surrounded by mountains, I realized how much I missed them. Although the winters can be harsh and the summers hot, I am not sure I would be happy anywhere else. My favorite color is forest green.
I understand that my OCD can be a hinderance in some ways to others. However, it has helped me keep things orderly in my very hectic life. I am also a multi-tasker and hate to sit still doing nothing.
I have always been a terrible speller and horrible with grammar. I am thankful for all the programs and my editing friends available to help with those downfalls.
Since I never had a complete family as a child, as an adult I am obsessed with finding genealogy connections with others.
 Some wonder what legacy they will have to pass along. My legacy will be my children, the life I lived, the type of person I was, and the lives I have touched- those I have seen firsthand and those I never knew I had an impact on.
From the back of the book
While growing up during the chaotic 1960s, Morgan flourishes in her role as daddy's little girl. But as she enters puberty and her father begins to notice her in a different way, Morgan's path in life suddenly heads in a dark direction as she is forced to endure unimaginable abuse, shame, and heartache. 
After Morgan finally manages to escape her personal nightmare, she marries and divorces several times while subconsciously adhering to a negative pattern that often places the men in her life ahead of her three children. Although Morgan loves her children, she is unable to protect or shelter them from her past. As she struggles to care for her family, Morgan is unaware of the things unfolding in front of her eyes. Will she ever be able to break the cycle of abuse or will she continue to harbor the dark secrets from her past? 
Morgan: The Family is the poignant and heartbreaking story of one woman's journey through adversity and manipulation as she struggles to break free from the cycle of abuse, heal, and move forward into a brighter future.
Social Media
Word Press: https://wordpress.com/view/sadiebeckenridge.home.blog
Facebook: https://www.facebook.com/Sadies-Books-2168496153205911/?ref=bookmarks
Amazon: https://www.amazon.com/Sadie-Beckenridge/e/B07R5GNVDJ?ref_=dbs_p_ebk_r00_abau_000000
Goodreads: https://www.goodreads.com/author/show/19077790.Sadie_Beckenridge
Twitter: https://twitter.com/SBeckenridge
Buying links: (Paperback & Ebooks)
Libraries: World Cat: https://www.worldcat.org/title/morgan-the-family/oclc/1105810853?loc=16866
Indie bound: https://www.indiebound.org/book/9781480877382
Bookfinder.com: https://www.thriftbooks.com/w/morgan-the-family_sadie-beckenridge/21594059/#isbn=1480877387&idiq=32706316
Amazon: https://www.amazon.com/Morgan-Family-Sadie-Beckenridge-ebook/dp/B07RC4H93T/ref=sr_1_1?keywords=sadie+beckenridge&qid=1563319536&s=books&sr=1-1 (1 of several locations)
Book Depository: https://www.bookdepository.com/Morgan-Sadie-Beckenridge/9781480877382?utm_medium=api&utm_campaign=Bookfindercom&a_aid=Bookfinder&utm_term=9781480877382&utm_source=book_link&utm_content=Morgan&selectCurrency=USD
Abe books: https://www.abebooks.com/servlet/ShopBasket?ac=a&ik=30315400611&ir&clickid=Q-DRFyzQXxyJU210EWQ%3ANRupUklThOW9yyVh1Q0&cm_mmc=aff-_-ir-_-59145-_-212653&ref=imprad59145&afn_sr=impact (1 of several locations)
Super book deals: https://www.superbookdeals.com/cgi-bin/moreinfo.cgi?item=35691933&SEO_TID=104208685&seoid=24
Barnes & Nobles: https://www.barnesandnoble.com/w/morgan-sadie-beckenridge/1131391525?ean=9781480877382&pcta=n&st=AFF&SID=Barnes+%26+Noble&2sid=13th+Generation+Media_284433_NA&sourceId=AFF13th+Generation+Media&cjevent=b4316453a82111e981e2011a0a240610&dpid=tekz25v83
Textbooks.com: https://www.textbooks.com/Cart.php?ACTION=mpadd&MPLID=KeApJ5jNsO00KB6akDDiLLG1rqvRvdgpUssYbZWeAgymNmQjJhs7ZOrS7lKHdXt4bQ5KyMQFN%2BZkAySVFWHvbMoq31rq9p22PphZtwuydT3eq5SQwTKzWXO0z0L2AdOw0xyFl0XxEvbF1b88SuwA9gKk%2F9aI3Fh0vHMFdDPyb1p%2B1ERROUZpSom45Z7Esw0Kwde1kg7LbTqNuzG29O71Eq%2BdGy7MEq5V8%2B8K8DCB2z4tFf2MaRw4FxLHe25YsR7E59oSKcDm41drB1LrBjwmMtxcezRiSO9XYH7qdTYd8OKhonrf2ddUeeH9uccawkQ9HvCHdWhqxfpMuCaaGiFCMWo2CUUjL4xfT7573Zyhnr5OziOs9OLOaEDCszdtyYzoLStbHwRmoYR8ENEHRekkQRdJO8cQkCVG24m9RKetFDgSTrK6wosJst7e7XKPc6FrJa60tOI%3D&clickId=Q-DRFyzQXxyJU210EWQ%3ANRupUklThLzhyyVh1Q0&irgwc=1&utm_campaign=5360&utm_term=59145&utm_source=IR&utm_medium=affiliate&mcid=XAF-369695-5360-IR-59145
Valore Books: https://www.valorebooks.com/vb/cart/addItem?product_id=56575156&listing_id=&sellerMarket_id=393485213&shippingType=Standard&condition=New
TEXTBOOKX: https://www.textbookx.com/single_product.php?product_id=1578356030&action=buy&affiliate=cj-generic&PubID=284433&cjevent=1c3c295fa82211e981af01160a240613
Powells.com https://www.powells.com/ShoppingCart.aspx?ProductItemID=321698679
Bilibo.com https://www.biblio.com/cart.php?bid=1243256962&country=1&currency=1&aid=bkfndr&add=1
Angus & Robertson: https://www.angusrobertson.com.au/books/morgan-sadie-beckenridge/p/9781480877382?utm_medium=395502&utm_source=APD-Affiliate
Thriftbooks: https://www.thriftbooks.com/w/morgan-the-family_sadie-beckenridge/21594059/#isbn=1480877387&idiq=32706316
Books-A-Million: https://www.booksamillion.com/search?id=7567569164202&query=sadie+beckenridge&filter=
Google Play: https://play.google.com/store/search?q=9781480877382&c=books
Better World Books: https://www.betterworldbooks.com/search/results?q=1480877387
Alibris:
https://www.alibris.com/search/books/author/Sadie-Beckenridge
Rakuten: