I'm delighted to give you the chance to win a copy of one of my favourite books of the year The Glittering Hour by Iona Grey and to reshare my review. Thanks to the publishers Simon & Schuster for providing a copy to give away as a prize. The giveaway is open to UK & Ireland residents only and all you have to do to enter is to comment telling me your favourite book so far this year. You can do this either on the blog or on Facebook or Twitter – wherever you are seeing this post. I'll allocate each entry a number and use a random number generator to pick a winner. You can enter up until midnight on Thursday 17th October and I'll contact the winner on Friday 18th October.
From the very beginning of this book, I was captivated. A good prologue should catch your interest, ask you questions, then leave you hanging. The prologue in this book certainly does that. Who was the woman in bed with her lover? Whose was the wedding dress hanging up in another room across town? And why is the prologue entitled The End?
Like Alice following her mother's clues, this book completely captured my imagination and I eagerly read about the young Selina. I liked the way their stories were connected with young Alice following a treasure trail of clues left by her mother and finding out more about her through her letters. From the letters, the story slipped into the past to reveal Selina's story in more detail. And at various points of the story we hear from several key characters and their connection to Selina.
Society girl Selina is expected to marry Rupert Carew and settle into a life of respectable domesticity. But she is such a spirited girl that all this seems thrown into uncertainty when she meets impoverished painter and photographer Lawrence Weston one evening. Theirs was such an achingly beautiful love story but could it ever happen?
Iona Grey writes so vividly that it was easy to imagine the glamorous set of Selina and her friends in 1920s London – "The Bright Young Things" – the beautiful clothes, the decadence, the heady lifestyle. The rush of joy at being alive after World War One when so many didn't survive or were badly damaged in different ways, both physical and psychological. In a way, it was a tribute to the dead to carry on living and making the most of every opportunity.
This is a glorious feast of a book to be savoured. It was gorgeously romantic and heartbreakingly tragic by turns and goes straight into my top reads list for this year.
My thanks to Anne Cater at Random Things Tours for inviting me to take part in the tour. The Glittering Hour is published by Simon & Schuster and available now in all formats. You will be able to buy or order a copy from your usual book retailer or can order a copy online here: The Glittering Hour
From the back of the book
The epic and long-awaited new romance from the author of Letters to the Lost, winner of the RNA Award.
Selina Lennox is a Bright Young Thing. Her life is a whirl of parties and drinking, pursued by the press and staying just the right side of scandal.
Lawrence Weston is a penniless painter who stumbles into Selina's orbit one night and can never let her go.
Spanning two decades and a seismic shift in British history as World War II approaches, this is an epic novel of passion, heartache and loss.
About the author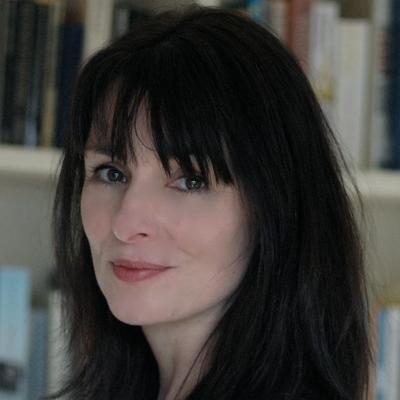 Iona Grey has a degree in English Literature and Language from Manchester University, an obsession with history and an enduring fascination with the lives of women in the twentieth century. She lives in rural Cheshire with her husband and three daughters. She tweets @iona_grey.