I'm pleased to be joined by local author David Atkinson today who is stepping into my author spotlight to chat about himself and his work. I have just finished his novel The Second Life of Nathan Jones so I have my thoughts on that to share with you too.
From the opening line, this book had me smiling. "Getting killed hadn't been part of Nathan Jones's plans for Saturday afternoon." As it turned out, Nathan wasn't dead, although waking up in the mortuary and meeting mortuary technician Kat certainly changed his life. Nathan is a bit nonplussed throughout the book first by almost dying, then by his wife leaving him, then really by all that happened in his family situation.
I really liked Kat and her friend Hayley, who were both misfits in their own ways when they were younger and this had led to a firm friendship which continued in adulthood. They were a great support to each other and made me laugh quite a lot.
Although there was a lot of humour in the book, there were some serious issues touched upon too such as the effects of a marriage breakup on the family. I really disliked Nathan's wife Laura who seemed to think she could do what she wanted and disregard everyone else's feelings.
The way the relationship between Nathan and Kat developed was unusual to say the least but I liked the idea of Nathan getting a second chance at life. Almost dying made him realise that his life wasn't all it could be but he really needed someone to encourage him to step outside his comfort zone and take risks. I have to say I really enjoyed the Edinburgh setting especially when Portobello got a few mentions! The Second Life of Nathan Jones is a quirky and light-hearted book which I found very entertaining.
And now onto my spotlight questions. Thanks for joining me today David. First of all, would you tell my blog readers a little about yourself?
I live in Edinburgh with my wife who is a midwife and children (Erin aged 10 & Emme 7). I work full time for a national finance firm and spend a bit of time each month travelling which is when I do most of my writing.
What inspired you to start writing?
I returned to Scotland in 2003 from nearly five years of living in London and Newcastle to take up a new job. I found that by then, most of my old friends had moved on or had families so I joined a theatre group and spent three great years acting and scripting productions. I liked working on scripts which I'd dabbled with at college many years ago. However, I found having to share and edit work with other people quite frustrating, so I decided I'd have a go at writing novels, as you do!
Tell me about your journey to publication
I've had a few journeys to publication, my debut novel in 2015 Love Byte was published by a small independent publisher in London and was lucky enough to be short-listed for Rom Com of the year by the Romantic Novelist Association (RNA). My second book Squeezed came out just as the publisher went out of business which happens more than you think, not that I knew this at the time right enough. My book rights were sold onto the Crowwood Press and subsequently to Joffe books. I discovered that an author has very little control once that contract is signed.
On the strength of Love Byte I acquired an agent who didn't manage to sell my next book and we parted ways. I then decided to give myself 6 months to get another publisher or I'd probably give up writing as it's very time-consuming when you've got a lot of other calls on your time.
I did the usual round with agents and smaller publishers who accept direct submissions (most publishers won't let you send them manuscripts these days and insist you submit via an agent.) In the end I was lucky enough to get some interest from a couple of publishers and the digital imprint of Harper Collins – now called One More Chapter and signed a two-book deal with them. There was no advance and no guarantees, but the editor Charlotte Ledger has been brilliant and supportive and working with Harper Collins has been amazing so far.
In a nutshell, what is your latest book about?
In my latest Romantic Comedy, Nathan Jones gets hit by a bus and is pronounced dead at the scene, but later wakes up in the Edinburgh morgue. On returning home he finds that his wife is disappointed that he's miraculously returned from the dead and as his marriage disintegrates he finds solace with KAT the mortuary technician who found him.
The story is mainly told from KAT's perspective and their route to happy ever after is not an easy journey but a funny one.
How did you come up with the title for your book?
Until about a month before the publication it was called Mortuary Girl, partly because that was the working title and partly because anything with the word girl in the title seems to sell like hotcakes! The Harper team though thought that a title like that might put people off buying it so we changed it.
How did you celebrate publication day?
I was away on holiday on publication day but managed to raise a glass to Nathan as he crawled out of the morgue to say hello to everyone.
Do you have a work in progress just now?
Quiet Kisses is due out in early 2020, so I'm currently undertaking a final re-write to get it ready for publication. It's another Rom Com set in Edinburgh but this time I take a few irreverent pokes at Scottish history and politics along the way. The heroine of this story is my favourite character ever and I can't wait to let her loose.
What's your favourite book you've read in the past few months? Or favourite three if you really can't choose!
I love everything by the extremely talented Mhairi MacFarlane and finished Don't You Forget About Me in less than two days. I've also just finished Eleanor Oliphant Is Completely Fine. I didn't want to read it after all the hype but for once the hype is right. Off on a tangent I finished reading Children of Time by Adrian Tchaikovsky a few weeks ago and it's still hanging around in my head!
What are you reading just now?
I'm currently reading The Memory Book by Rowan Coleman, a wonderful touching story about a woman and her family coping with early onset Alzheimers, which is relevant to me as my mother is currently suffering with the same condition.
If you were on Desert Island Discs, what one book would you take with you?
Dombey & Son by Charles Dickens
Is there a book you'd like to see made into a film? Who would be in your dream cast?
A bit of a cop out here but I'd love my next book to be made into a film with Karen Gillan playing the First Minister of Scotland and Emilia Clarke playing Emma but sadly it'll probably never happen!!
How can people follow you or connect with you on social media?
My Twitter ID is @write_stuff18 but I don't tweet much – I'll need to do more. My facebook author account is David Atkinson author page which is easy enough to find, I do post a bit on that and I have a website that is davidatkinsonnovelist.com and I have a Harper Collins webpage that is accessible by googling Harper Collins. My social media presence is unfashionably low due to a lack of time, if I'm tweeting I'm not working, spending time with my kids or writing!
And finally, if you could be a character in any book you have read, who would it be and why?
A slightly obvious one but Atticus Finch from To Kill a Mockingbird – he's not an out and out romantic lead but he takes a stand and steps into a space few would dare to defend. It was the first book that I was FORCED to read at school that I enjoyed, and has stuck with me ever since.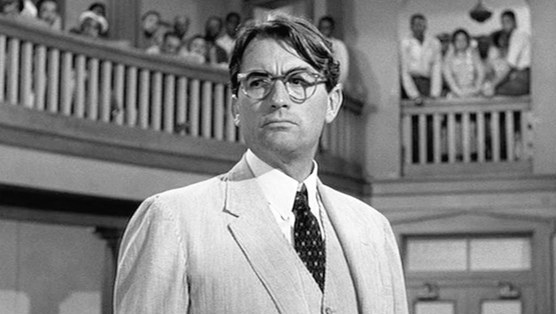 ---
David Atkinson's latest book, The Second Life of Nathan Jones, is available in ebook and paperback formats. It should be available to buy or order from your usual book retailer. At the time of writing, the Kindle version is only 99p. You can order that here: The Second Life of Nathan Jones
From the back of the book
Getting hit by a bus was the best thing that ever happened to him…
When one wrong step – and the poor timing of the number 19 bus – send Nathan Jones to the Edinburgh morgue his story should have ended…but then he went and woke up.
Returned to real life Nathan finds a wife disappointed that he's miraculously returned from the dead and an unshakeable attraction for mortuary technician Kat – the woman who brought him back to life, in more ways than one.
Now, as his world implodes and Kat leads him down an unexpected path, Nathan somehow finds himself having the time of his second life…