I'm joined today by Irish author Eoghan Egan whose crime novel Hiding In Plain Sight was published in ebook and paperback at the end of 2019. You can order a copy online here. Thanks to Kelly at Love Books Tours for inviting me to take part in the blogtour. This is a fabulously detailed Author in the Spotlight so grab and cuppa and settle down for a fascinating read.
First of all, would you tell my blog readers a little about yourself?
I was born in Co. Roscommon, an inland county right in the heart of the Irish Midlands. My Dad was a farmer and a rate collector (Rate collectors were government employees who collected property tax). My Mum was a nurse, who worked in Manchester, UK. When she got married, she returned to Ireland. Dad's uncle was a retired school teacher who lived beside us, and he taught me to read and write at an early age, giving me a lifetime love of all books.

At college, I studied Computer Programming, work in Sales Management & Marketing, but I've always dappled in short stories and novellas. I wrote 2 (very bad) full length novels before tackling Hiding in Plain Sight in 2012. This is the first of a trilogy, and it took many years to transform the images in my mind onto the page.

My work got shortlisted for the 2018 Bridport Short Story Prize, and Listowel's 2019 Bryan McMahon Short Story Award Competition. This novel was a contender in literary agent David Headley's opening chapter Pitch Competition, and during March 2019, it won https://colony.litopia.com/ prestigious Pop-Up Submission.
Over the years I've attended many writing courses, always looking to learn more about the writing process and hone my literary skills. I'm a graduate of Maynooth University's Creative Writing Curriculum, and Curtis Brown's Edit & Pitch Your Novel Course. I officially launched Hiding in Plain Sight on Saturday 11th January 2020.
What inspired you to start writing?
I'd read Enid Blyton's Adventurous Four, Famous Five, Secret Seven and that gave me a love of adventure. But I guess the real writing inspiration came from Edward Stratemeyer, the man who championed irresistible adventure and mystery stories featuring young detectives who solve crimes. The Stratemeyer Syndicate published a number of series under various pseudonyms. The Hardy Boys, Nancy Drew, The Bobbsey Twins, Tom Swift and The Rover Boys were all the creation of Edward Strastemeyer. These books, crammed with action, danger and suspense, featuring young detectives who solve crimes, were my early diet of reading material. That basic premise continued when I started on more adult fiction like Agatha Christie, Ed McBain, Andrew Vachss and Val McDermid. (I could name dozens of favourite authors…) Elmore Leonard, Sue Grafton, Janet Evanovitch, Ian Rankin, Peter Robinson … okay, I'll stop now
Tell me about your journey to publication
In 2012. I read a newspaper article about a spate of disappearances, and wondered how people could disappear, literally, in broad daylight.
By year end, I'd a 120,000-word manuscript, read and reviewed by friends. I was ready to publish, but just to be sure, I enrolled in an eight-week writing course titled 'The Second Draft,' run by the Irish Writers' Centre with author Mia Gallagher as tutor. This was the first time my work got critiqued by a peer group… and the expected confirmation didn't materialise. Mia's feedback, plus comments from the other writers showed me I'd a long way to go. During the next 4 years and numerous drafts, the opening and closing sentences never changed, but everything else got shifted, deleted, toned down, ramped up or drilled into.
I began submitting to literary agents. A handful commended me on the characters or made some small suggestions, but didn't ask to read the full script. Most didn't reply. (I learned that within the publishing industry, no reply means "I'm not interested)."
I kept rewriting and editing. Any extra time, I had, I spent attending writing courses or literary festivals in Ireland and the U.K. In 2015, I enrolled in Maynooth University's Creative Writing curriculum, under the tutelage of John McKenna, Shauna Gilligan and Orla Murphy. Apart from crafting my short story skills – which had lain dormant for years – I used this time to edit my novel again, working on the feedback from an inspirational group of writers and teachers.
Other shorter courses followed. An eight-week crime writing programme with author Louise Phillips back at the Irish Writers' Centre. A six-week Edit and Pitch your Novel online course with Curtis Brown. One day tutorials covering synopses and cover letters. Character arc classes, publishing guides and editing standards… the list goes on. On one course, the facilitator, a respected publisher, suggested I self-publish, as it could be a way to get noticed by an agent. I'd never considered self-publishing as an option; I'd my heart set on traditional publishing, and anyway, I was still learning. Every completed module stretched and increased my knowledge, offering new perspectives on the work in progress.
In 2017, the manuscript was long-listed in a U.K. novel competition. An Irish editor requested the whole script and liked it enough to pass it onto her submissions department. It didn't get any further. I got shortlisted in a Novel Pitch Competition with another U.K. literary agent, and met with him. He decided it wasn't what he wanted. I continued sending out my work and in 2018 another agency requested the full copy. The reply? Another positive "no." (Writers grab onto any bit of favourable feedback, like a lifeline).
I took a break from the novel, started work on the sequel and also began writing short stories again. One was shortlisted for The Bridport Short Story Prize in 2018, and another for the 2019 Listowel's Bryan McMahon Short Story Award Competition.
Back for another round of redrafting and editing on the novel, and during March 2019, it won Litopia's prestigious Pop-Up Submission. Validation after nearly seven years.
As I learned more about the publishing business, I realised that while agents are a superb addition, it's a myth that they do everything for their stables of authors. Yes, mainstream publishers execute a lot of the heavy lifting with regard a sales force, marketing muscle and distribution channels before, during and immediately after a book launch. But writers have to promote themselves – now more than ever – and when the initial euphoria dies down, they must keep the momentum going by becoming their own agent, publisher and marketeer, while simultaneously growing their writer platform… and deliver the next book on deadline.
Self-publishing gives independent writers creative control, but requires several skill sets and platforms they have to juggle. So, that's what I decided to do. Having made that decision in March 2018, it took another 9 months to launch the book.
From concept to final edit, has taken seven years of writing, editing, redrafting, deletions, rejection, revision, attending and learning from writing courses and literary festivals, getting feedback from beta readers, followed by other rounds of editing. There are no short-cuts – or if someone has found them, tell me where they are!
In a nutshell, what is your latest book about?
An art graduate places herself in deadly danger when she peels away the public persona of a successful art dealer and exposes the psychopath underneath.
How did you come up with the title for your book?
The title, the opening line and the closing line have been with me since the first draft. Everything else has been edited, deleted or embellished, but those three things remained constant. The title, certainly not original or unique, does exactly what it says on the tin. An evil person rips the heart from a rural community, under the guise of being a respectable pillar of society.
How do you plan to celebrate/did you celebrate publication day?
The official launch was last Saturday, 11th January. I'd planned to relax for a day or two, and recharge after the long build up. (As a self-publisher, I'd dozens of issues to think about… hotel, invitations, printing, social media, marketing, Amazon, audiobook, banners, business cards…) But there's no stopping. The photos taken at the launch has to be captioned and a brief prepared for local newspapers. A radio station wants to interview me on Tuesday 14th, so I've to prepare for that, oh, and you need this article for your readers. I'm not complaining. This is what I've signed up for and I love what I'm doing. Maybe I'll get a few days break next week… or the week after!      
Do you have a work in progress just now?
Yes. I'm editing Book 2 in the trilogy, and I've a bad draft of the third book. I'm also writing two short stories that I'll enter in competitions in May and June.
What's your favourite book you've read in the past few months? Or favourite three if you really can't choose!
Blue Moon – Lee Child.
Holy Ghost – John Sandford
The Poison Garden – Alex Marwood
What are you reading just now?
The Hiding Game by Louise Phillips
If you were on Desert Island Discs, what one book would you take with you?
That's a really difficult question, Joanne. Probably … hmm, no, wait. Let me think. Okay, okay. Stop twisting my arm. Bill Bryson's A Short History of Nearly Everything.'
Is there a book you'd like to see made into a film? Who would be in your dream cast?
I always wanted Liam Nielsen to be cast as Jack Reacher in Lee Child's Killing Floor. In other news, I'd love to see Hiding in Plain Sight turned into a film. Can I tell you a secret? Something I've told anyone else? When I'm writing scenes or dialogue with Ferdia (you'll meet him in the book) I always picture Brenden Gleeson playing that character. Even though Ferdia has a secondary role in this novel, he's a force of nature, and he has a more prominent part in the next book. (But please don't tell anyone, especially Brendan Gleeson…).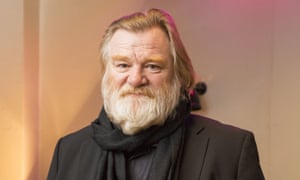 How can people follow you or connect with you on social media?
Website: https://eoghanegan.com/
Facebook: https://www.facebook.com/eoghaneganwriter/
Twitter: https://twitter.com/eoghanegan
Instagram: https://www.instagram.com/eoghanegan/
And finally, if you could be a character in any book you have read, who would it be and why?
Hmm. Bond. James Bond. It's back to the good guys versus the bad guys. Bond gets to see the exotic locations, defeats the enemy, and stays suave and calm under pressure. At present I'm the complete opposite to that, and suffering from the swan syndrome… all nice and smooth on the surface, but underneath, everything is going like the clappers.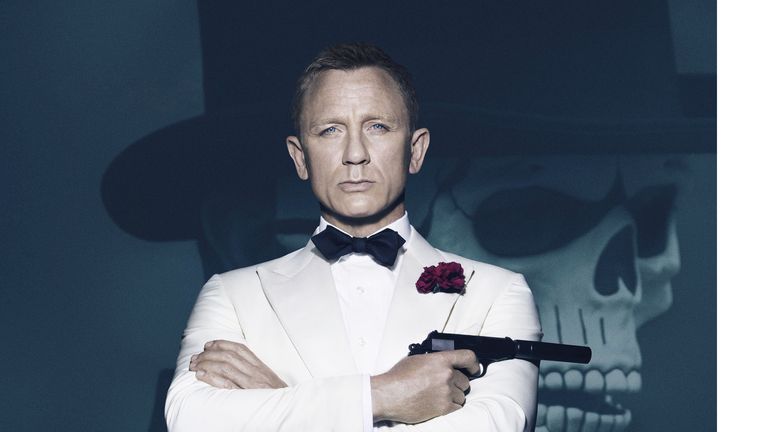 From the back of the book
A vicious serial killer roams the Irish Midlands… with his sights set on the next victim. A successful businessman has found the perfect recipe for getting away with murder. No bodies, no evidence. No evidence, no suspect.High art and low morals collide when graduate Sharona Waters discovers a multi-million euro art scam in play. She delves in, unwittingly putting herself on a direct trajectory with danger as the killer accelerates his murder spree. When Sharona gets drawn into the killer's orbit, she peels away his public persona and exposes the psychopath underneath. Suddenly, the small town has no hiding place…