What to say about The Silent Treatment? Well if I tell you that, despite finding it tricky to concentrate on books much recently, I read this in one day, I think that tells you how much I adored this book.
I don't want to say much about the plot at all beyond what you can tell from the back of the book details. For six months, Frank has not spoken to his wife Maggie, who he has been with for forty years. Maggie has her own thoughts as to why this is and up till now has been just biding her time, waiting for Frank to talk to her. Now something has happened which means Frank feels he has to tell her everything before it's too late.
I thought the way the story was told was very effective. First of all, we read about Maggie's time of silence. During this time, Frank thinks back and reminisces about their years together, the good times and the times of difficulty. Then we hear about Frank's time of silence and through Maggie's journal, we see how this has affected her. Always there is that sense that here are two people who have always been there for each other, but have found it impossible recently to share their thoughts.
While I was reading this book, I was both dreading the ending, yet couldn't wait to find out what had actually happened and what would happen next for Frank and Maggie. I need not have worried as the ending was just perfect. I simply could not put this book down and was completely absorbed in Frank and Maggie's lives while I was reading.
This is an emotional book to read at many points as we hear about how both Frank and Maggie's life have been affected by grief and sorrow. And yet, what shines through the book is their love for each other. The Silent Treatment is a beautiful exploration of a deep and lasting love, between two unforgettable characters. It is a novel showing how important it is to communicate particularly through the difficult times of life. Its message of love and hope is one which has meant it is on my Top Reads list for 2020.
My thanks to Anne Cater at Random Things Tours for inviting me to take part in the blogtour and to the publishers. The Silent Treatment is published by Century an imprint of Penguin on 2nd April. In these difficult times for publishing, if you are able to, please order from your nearest local bookshop. Otherwise, you will find all kind of buying options on the publishers' website here: The Silent Treatment
From the back of the book
A lifetime of love. Six months of silence. One last chance.
Frank hasn't spoken to his wife Maggie for six months.
For weeks they have lived under the same roof, slept in the same bed and eaten at the same table – all without words.
Maggie has plenty of ideas as to why her husband has gone quiet, but it will take another heartbreaking turn of events before Frank finally starts to unravel the secrets that have silenced him.
Is this where their story ends?
Or is it where it begins?
With characters that will capture your heart, THE SILENT TREATMENT celebrates the phenomenal power of love and the importance of leaving nothing unsaid.
About the author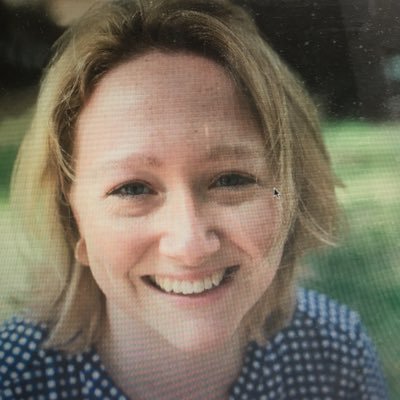 Abbie Greaves studied at Cambridge University before working in a literary agency for a number of years. She was inspired to write her first novel, The Silent Treatment, after reading a newspaper article about a boy in Japan who had never seen his parents speak to one another before. Abbie lives in Edinburgh with her boyfriend and is hard at work on her follow-up novel, The Ends of the Earth.