I'm joined today by debut author Alastair Muir. Alastair's novel The Things You Think You Cannot Do was published on 9th September and is available from Amazon in ebook and paperback. For details click here.
Thanks for joining me today Alastair. First of all, would you tell my blog readers a little about yourself?
Thank you so much for inviting me! I'm a newly published first time author who recently moved out of Glasgow to rural Perthshire, a move which has been richly rewarding, with beautiful country scenery and a sense of community which I'm relishing. Having retired from work as a GP in Glasgow, I found time to complete my novel, 'The Things You Think You Cannot Do', just before returning to work in a Covid assessment unit as lockdown got under way. I'm happily married to Moira and we have two grown up children, Kate and Glenn, in Glasgow.
What inspired you to start writing?
My contact with my patients, a fascinating and eclectic bunch of people, many of whom I continue to count as friends. I've always been interested in how people cope with adversity and the depth of emotions that I witnessed on a daily basis. I used my own life experiences, good and bad, in my work and this led me to begin to record those experiences and compare them to those of the people I was privileged to meet in my work.
Tell me about your journey to publication
Although I had written a considerable amount of material, I hadn't quite found a means by which to utilise it. I considered writing a memoir but actually my life hasn't been particularly interesting to others I think! Then when the coronavirus pandemic hit, I was afforded the time to reflect on how our lives were being transformed and realised that my writings could be combined to form the back stories of three individuals, one based on my personal life, one on my professional career and a completely unrelated third life. All that remained was to use these back stories as a base to explore how these individuals deal with all that this unparalleled year has thrown at us.
Having completed the manuscript, I was assisted to publication by Kindle Book Publishing, who proof read and formatted the file and helped design the cover. The book was published in Kindle and paperback on September 9th.
In a nutshell, what is your book about?
The book explores the lives of three individuals – Kevin, a young, introverted man from a troubled upbringing; Daniel, an idealistic GP nearing retirement and Jess, a young woman saddened and lonely as a result of being unable to have a child. Having gained an understanding of what shapes these lives, we find out what happens to each in the remarkable first six months of 2020 when the world changed for all of us.
How did you come up with the title for your book?
I wanted a title which reflected the central tenet of the book – that at times we all have to face challenges which we think are beyond our capabilities. As I hope I show in the book, we can find the strength to do so, even in the darkest of times. The title comes from a quote by Eleanor Roosevelt, which is included at the beginning of the book.
How did you celebrate publication day?
We were actually already celebrating – it was Glenn's birthday!
Do you have a work in progress just now?
Yes, I'm developing the story of Jess, looking at what happens to her after the end of the first book. It's quite a challenge as I'm writing into the future, trying to envisage what kind of world we will be living in then. I'm developing aspects of her life that move away from the coronavirus crisis and bringing in other contemporary issues, such as protest movements and climate change. As readers of my novel will find out, her story ends at at point where new beginnings and possibilities are plentiful; there's a great deal to develop!
What's your favourite book that you've read in the last three months?
Probably the first three 'Rabbit' novels by John Updike – Rabbit Run, Rabbit Redux and Rabbit is Rich. I reread them after reading a biography of the writer; I always find I get more out of an author after I've read their biography or heard them speak. Although these books are set in a time long past and in a different country, they deal so searchingly with the problems faced by the ordinary man, as does much of the American fiction I enjoy – Philip Roth, Paul Auster, Don DeLillo among others.
What are you reading just now?
I'm enjoying Hilary Mantel's 'The Mirror and The Light'. I particularly enjoy historical fiction and in my mind her trilogy on the life of Thomas Cromwell stands head and shoulders above the many excellent writers of this genre.
If you were on Desert Island Discs, what one book would you take with you?
This is so hard; unlike many people, I do actually reread books I've enjoyed and have quite a few I could choose from that list. But I think I'd pick one I have always wanted to read and have not yet found the time to do so, as it seems rather daunting, and that would be James Joyces' 'Ulysses'. Then I'd have to hope I liked it!
Is there a book you'd love to see made into a film?
I'm going to answer this slightly differently as I came up with three answers and thankfully checked before I replied as each has already been, or is about to be, made into a movie! So here's three wonderful books and three movies added to my 'must see' list:
'The Garden of Evening Mists' by Tan Twan Eng
'Turtles All The Way Down' by John Green
'How To Stop Time' by Matt Haig
How can people follow you or connect with you on social media?
I have a website www.alastairmuirbooks.com . I'm on Facebook (www.facebook.com/Alastair.muir.94), Twitter (@MuirAlastair) and Instagram (alastairmuirauthor).
And finally, if you could be a character in any book you have read, who would it be and why?
When I retired, my main ambition was to travel more. As we all know, that's been nipped in the bud by all that's happened this year. I've always loved reading fantasy novels. So, obviously I'd like to be  Frodo Baggins from 'The Lord of the Rings'!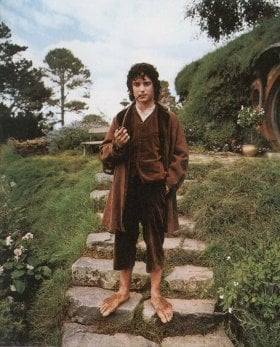 From the back of the book
Even in the darkest days can be found courage, love and the answers to our dreams.

The coronavirus virus pandemic has shut down the world, tearing lives asunder. Huddled indoors, fearful, we watch and wonder when, if ever, our lives will ever be the same again. Against this unheralded background, three individuals face their own, unique challenges to survive.
Kevin, a young man, struggling to find his place in the world, blighted by a loveless upbringing and bullying at school, now lives in London, a city gripped by dread. An introvert and loner at heart, he must form bonds with those around him to plot a way through lockdown, fulfilling a role which is vital to the future of the nation.

Jess, a lonely, childless woman, clings to a young refugee who has become so much more than a pupil to her, as she longs for love. Then she meets the dashing Todd, who simultaneously both offers a tantalising hope and threatens to separate her from the only person who has given meaning to her life. The dilemma she faces would send her halfway round the world, away from all she has ever known. How can she possibly choose?

Daniel dedicates his life as a doctor to helping all those, good and bad, who pass through his surgery. The only person he seems unable to help is himself; he lives a solitary life, cocooned against the pain of loves lost. As the sheer scale of the pandemic becomes horrifyingly clear, he faces a choice with potentially devastating consequences.

Like so many of us, these lives have been shaped by their pasts; they could never have foreseen how the momentous events of 2020 will present them with challenges and opportunities that will define their futures. Calling on all their wisdom, strength and imagination, they seek to rise above the chaos enveloping them, not only for their own survival but for that of those around them.