I read this book when it was out in hardback last summer and isn't that just a lovely summery looking cover, so vibrant and inviting. Well, I have to start with a shocking confession – this is the first Sheila O'Flanagan book I had read! I don't know how I've missed her books before because I so enjoyed this one. I'm pleased to share my review again as the book is published today in paperback.
I think we've all felt like running away this past year! However since for most people, a trip abroad still doesn't look likely, this book could be the next best thing as you travel through France and Spain with Grace and Deira. Deira's relationship has ended unexpectedly and in a way that has really shaken her. She and her ex had planned a trip to France so she decides to take his very expensive car and do the trip herself. Grace on the other hand is travelling alone after her husband's death. In life he planned everything for them and even after his death he has done the same. He has set a treasure hunt for Grace which will take her to the places they had planned to visit together with a new clue unlocked each time she solves one of the problems. Unexpectedly, the women end up as travelling companions.
The Women Who Ran Away is escapist feel-good reading at its best. It's a really warm hearted book and I loved the strong friendship which quickly developed between Grace and Deira. Despite being quite different sorts of women and of different ages, they proved a great support to each other. The idea of the treasure hunt was a fun twist and added a really enjoyable element. I have to say, I think I would have struggled with any of the clues and wondered what would happen should Grace fail to solve one. Sheila O'Flanagan wrote very sensitively about the different issues affecting the women and I couldn't help but feel for both of them.
I thought this was such a satisfying book and relished my time reading from the first page to the last. I said at the beginning that this was the first Sheila O'Flanagan book I've read but it definitely won't be the last. There is a quote on the cover from Marian Keyes (whose books I adore) saying that Sheila O'Flanagan is one of her favourite authors and I can quite see why. I'll definitely be looking out for whatever she writes next and how fabulous to know there's a huge back catalogue I can get stuck into too!
Thanks to Rachel at Rachel's Random Resources for the invitation to take part in the publication day push. The Women Who Ran Away is published by Headline Review and available now in all formats. You will find buying options for various retailers on the Headline website here: The Women Who Ran Away
From the back of the book
In Sheila O'Flanagan's stunning new novel, two women face up to shocking truths about the men they've loved – and start to make their own decisions about what to do next…
Deira isn't the kind of woman to steal a car. Or drive to France alone with no plan. But then, Deira didn't expect to be single. Or to suddenly realise that the only way she can get the one thing she wants most is to start breaking every rule she lives by.
Grace has been sent on a journey by her late husband, Ken. She doesn't really want to be on it but she's following his instructions, as always. She can only hope that the trip will help her to forgive him. And then – finally – she'll be able to let him go.
Brought together by unexpected circumstances, Grace and Deira find that it's easier to share secrets with a stranger, especially in the shimmering sunny countryside of Spain and France. But they soon find that there's no escaping the truth, whether you're running away from it or racing towards it . . .
About the author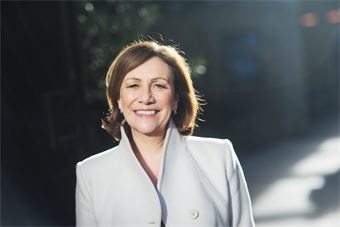 Sheila O'Flanagan is the author of many bestselling novels including The Hideaway, What Happened That Night, The Missing Wife, My Mother's Secret, If You Were Me, and All For You (winner of the Irish Independent Popular Fiction Book of the Year Award). She lives in Dublin with her husband. http://www.sheilaoflanagan.com Twitter @sheilaoflanagan Facebook.com/sheilabooks