It's always a pleasure to read a book by a local author and with Grahame Howard living in Portobello, he couldn't be much more local! I'm pleased to say that I thoroughly enjoyed Coda, Fantaisie and an Intermezzo. The book is made up of three short stories, although with the first being almost 200 pages, you could call that one a novella. Here's what the three stories are about:
CODA
Wife wanted to avoid inheritance tax – financial incentive available
This ad in the local paper-placed by Edward, who has a terminal illness-catches the eye of Kelly, who wonders if this could be her way out of an abusive relationship.
FANTAISIE
A young boy runs away from home and finds a job which introduces him to a whole new world of classical music and he is determined to become a concert pianist. Years later, after his first piano recital, he realises he is just not good enough, but he has one fan and there are other ways to live out one's dream.
INTERMEZZO
An evening at the opera isn't exactly Charles Bishop's idea of a great night out, so when his friend Julian invites him to a performance at the Royal Opera House he reluctantly agrees.
By the end of the evening, Charles finds himself enthralled by both the music and the star performer, the mezzo-soprano Daisy Cartwright.
My thoughts
I really liked the author's style of writing which put me in mind of Alexander McCall Smith's books. He has created some wonderful characters and some truly awful ones too! I particularly enjoyed the first story Coda and felt that Howard portrays Edward's condition very sensitively. Kelly, the young woman who answers his advert, is someone who has had some rather bad luck in life and deserved so much more. Her young daughter Rosie was so sweet. I very much enjoyed the Edinburgh setting of course, particularly with Edward living in Portobello too. I liked the way the relationship between Edward and Kelly developed and I think it's fair to say that by the end, everyone got exactly what they deserved. It was a poignant and touching read.
Music is something which connects all the stories and is perhaps more evident in Fantaisie and Intermezzo. Fantaisie, although the title of a piece of music which features, also follows one young man's journey as he tries to achieve his fantasy of performing a piano recital. Through him, we find that sometimes living out your dream isn't all you hope for but that there are other ways of finding fulfilment. The central romance in Intermezzo may indeed be an interlude for both main players but an important part of their lives nonetheless. Although this is not set in Portobello, I had a wee smile to myself as I am pretty sure that the author has taken some places from around here and transplanted them to an English seaside town.
I really enjoyed all three stories which make up this book and found the writing engaging and touching. Coda, Fantaisie and an Intermezzo is a well written collection of stories and a most enjoyable read.
About the author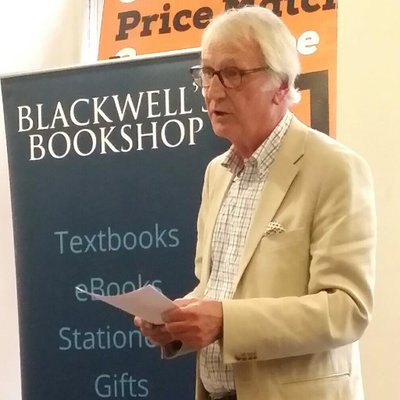 Grahame Howard was born in London in 1953. His childhood was spent in Norfolk, following which he returned to London to study medicine at St Thomas' Hospital Medical School.

After junior posts in London and Cambridge he was appointed consultant oncologist in Edinburgh. This is his fifth book, previous ones being based on his childhood, his time as a student and as a junior doctor in the '70s and '80s. His experience of working for the NHS informed many of the opinions expressed in The Euthanasia Protocol.

The inspiration for these stories is his life-long love of music.
Buying link
Coda, Fantaisie and an Intermezzo is published by Vanguard Press and available in paperback and ebook formats. Please support a local bookshop when buying if you can.
Alternatively, you can order a copy here.