I'm delighted to welcome Carol Thomas to my Author Spotlight today. I reviewed her book A Summer of Second Chances last week and thoroughly enjoyed it. You can read my review here. The book was published last week by ChocLit and you'll find buying options on the ChocLit website here: A Summer of Second Chances
Thanks for joining me today Carol. First of all, would you tell my blog readers a little about yourself? 
I live on the south coast of England with my husband, four children and lively Labrador. I have been a primary school teacher for over twenty years and have a passion for reading, writing and people watching. When I am not in school, chasing after my children, or stopping my dog from eating things he shouldn't, I can be found loitering in cafes drinking too much tea and working on my next book. I also volunteer for my local Cancer Research UK charity shop when possible.
What inspired you to start writing?
I have always had a fascination with words and studied creative writing as part of my degree. I kept notebooks and had an idea for a story that I felt would be appropriate for a novel. In 2012, when I was taking a break from teaching, I decided it was a now or never situation.
Tell me about your journey to publication
Having completed my debut novel, Crazy Over You, I self-published it. The experience taught me a lot about publishing, building an author platform and promotion. In 2017 I went along to a Choc Lit event and pitched my second novel; I was delighted to gain a contract with Ruby Fiction, and The Purrfect Pet Sitter was released the following year. The sequel Maybe Baby, also released by Ruby Fiction, followed in 2019. Both books are now available in ebook, audio and paperback.
As well as writing romance novels, I also write for children and have two self-published children's books about a little puppy in need of a home: Finding a Friend, and Being a Friend.
In a nutshell, what is your latest book about?
A Summer of Second Chances is about Ava Flynn, who lives in the village of Dapplebury and feels life is slipping her by while she works in a charity shop to keep her mother's beloved wildlife rescue centre, All Critters Great and Small, going. But when Ava's first love, Henry Bramlington, returns to the village, it is not just the donation he makes to the shop that unlocks secrets and emotions related to Ava's past.
How did you come up with the title for your book?
My publisher chooses my title, but for A Summer of Second Chances, we had a discussion with ideas going to and fro. We both liked this one as it sums the book up so well. Luckily, the panel of readers who advise on Choc Lit's novel, title and cover selections liked it too!
How did you celebrate publication day?
I started this book before my already released novel, Maybe Baby, and I have always known how I wanted to celebrate its release. Sadly, current circumstances make the charity shop ball I so wanted to have impossible. But watch this space, and who knows, maybe I will be able to do it in the future. Instead, for now, A Summer of Second Chances is off on a blog tour, and I will be celebrating on social media, as well as with my family.
Do you have a work in progress just now?
Nothing I would call an actual work in progress at this time. I usually would have by now, but after losing my mum in January, due to her catching Covid-19 in hospital, it has been hard to focus. I am sure it will come. My mum was very supportive of my writing and came on research trips with me for A Summer of Second Chances. I am looking forward to holding the book in my hands, and I am sure inspiration will strike again soon.
What's your favourite book you've read in the past few months?
I usually read a great deal, but I haven't in previous months for the reasons mentioned above. However, I have recently started Jan Baynham's Her Sister's Secret, and I am hooked. I love Jan's writing style and the way her words transport you in time and place.
If you were on Desert Island Discs, what one book would you take with you?
Can I be cheeky and choose one of my books, not because I am narcissistic (honestly) but because of its connection to my family. In Maybe Baby, Lisa Blake's best friend, Felicity, has four children – their wonderfully inquisitive minds were based mainly on my own children's funny thoughts and questions. That and the fact the birth scene was inspired by my daughter's birth – who was delivered by her dad (my husband). If I took Maybe Baby with me, I could read those parts again and again and always smile.
How can people follow you or connect with you on social media?
I love connecting with readers (and writers) and often get my followers involved in research. It's always great when people stop by and say hello.
Website: http://carol-thomas.co.uk
Blog: http://carol-thomas.co.uk/blog
Facebook: http://facebook.com/carolthomasauthor
Twitter: http://twitter.com/carol_thomas2
Pinterest: https://www.pinterest.co.uk/carol_thomas2/
Instagram: https://www.instagram.com/carol_thomas2/
Newsletter sign up: https://mailchi.mp/ea2062294063/newsletter
And finally, if you could be a character in any book you have read, who would it be and why?
Apart from the slightly more gruesome things that happen to her, I would quite like to be Claire Randall from the Outlander series. I have a fascination with history. She is feisty and intelligent – and there is the small matter of being married to Jamie Fraser, too!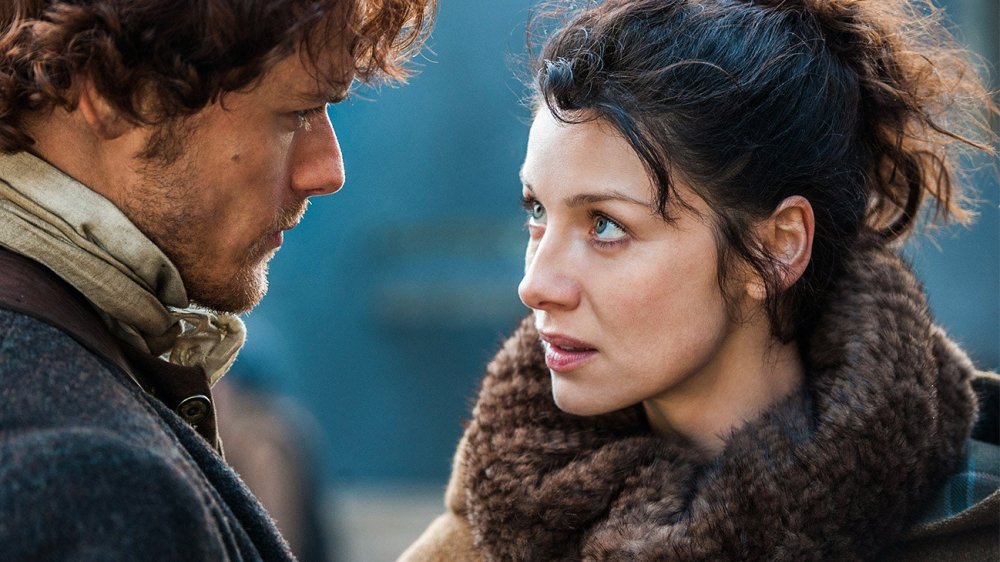 From the back of the book
Does first love deserve a second chance?
Ava Flynn sometimes feels like the clothes donated to her charity shop have seen more life than her, but 'maximum dedication for a minimal wage' is what it takes to keep her mother's beloved wildlife charity, All Critters Great and Small, running – especially in the village of Dapplebury, where business is certainly not booming.
But when Ava's first love, Henry Bramlington, returns to the village, suddenly life becomes a little too eventful. Henry escaped Dapplebury many years before, but now he has the power to make or break the village he left behind – All Critters Great and Small included. Can Ava trust the boy who ran away to give both her and her charity a second chance?