You may recognise the title of Had We Never Loved So Blindly as it is a line from one of Robert Burns' most famous sings 'Ae Fond Kiss'. Knowing that song well, it was with some trepidation that I began reading this book as the lovers in the Burns' poem end up parted and broken hearted!
Had We Never Loved so Blindly is set during the Second World War and tells the story of John Norman, a fisherman from Skye and Felicity, the daughter of a well to do retired businessman, whose family has houses in London and on Skye. The two first meet when a younger John Norman makes a delivery to the big house. A few years later, quite by chance, they meet in the London underground during a bombing raid. A tentative friendship grows between the two.
Through both the characters we see two very different aspects of war work including, quite unusually, a look at life in the Merchant Navy. The work of the Merchant Navy was so essential during the war yet the men who worked there were not held in the same regard as those who worked in the regular Navy or other forces. This despite the fact that there was a higher casualty rate for those in the Merchant Navy than those in any of the other forces. Felicity works in decoding in Bletchley initially and then elsewhere doing something 'hush hush'. This too was essential work. Through her friend Bertha, we also see though that not everyone was in agreement with the way the Government was handling the war.
Both John Norman and Felicity were very likeable characters and the romance between them was lovely to read about. Despite being from different strata of the social scale and with very different opportunities, I was so hoping that things would work out and that they could be together once the war was over. I was rather fond of John Norman in particular. Despite his poor eyesight and his health not always being of the best, he was so determined to prove his worth to others and serve his country as best he could.
Had We Never Loved So Blindly is set in a tumultuous time in history which the author writes about so evocatively. You will want to keep reading to find out what happens to two characters you will come to care about a great deal in this gentle love story.
My thanks to Gavin Davies at John Hunt Publishing for kindly arranging to send me a review copy of the book. Had We Never Loved So Blindly is published by Top hat Books (an imprint of John Hunt Publishing) and is available now in paperback and ebook formats, If you are able to, please order your copy from a local bookseller. Otherwise, you can order from Hive which supports your local High Street. Order your copy here: Had We Never Loved So Blindly.
From the back of the book
In 1937, fisherman's son, John Norman's first encounter of Felicity MacDougall, the daughter of a retired tea planter, is prickly at best. But, a chance meeting during a London air raid leads to a tentative romance, which becomes long distance when John joins the Navy and Felicity takes a job at the infamous, secretive Bletchley Park. Their relationship falls prey to the timeless obstacles of insecurities, doubts and misunderstandings. Can they overcome the distance between them, and also the war? This love story, forged amid the emotional intensity of WW2, is the beating heart of Liz MacRae Shaw's new novel. John and Felicity's relationship has fateful consequences, not only for them, but beyond, into the next generation…
About the Author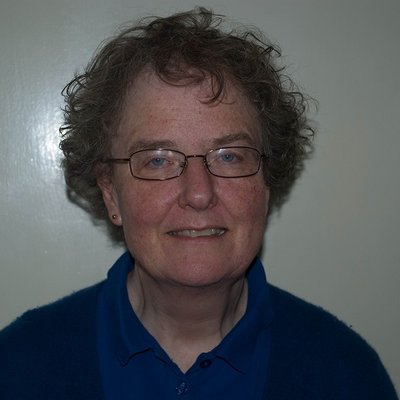 Liz Macrae Shaw studied History at Oxford University; her passion is the turbulent nineteenth century. Liz lives with her husband and two standard poodles on the Isle of Skye, Scotland. She finds inspiration for her historical fiction from Highland culture, family history and the stark but beautiful landscape of the island.