I'm pleased to be joined by Paul Mathews, the author of The Royal Wedding Saboteurs. He's answering my Author in the Spotlight questions today. Thanks to Kelly at Love Books Tours for the invitation to take part in the tour. You can order your copy here.
First of all, would you tell my blog readers a little about yourself?
I'm a forty-something British comedy novelist who now lives in Poland with my wife Dori, dog Fizzi and cat Lulu. My humour is traditionally English and has been honed over nearly five decades of being a sarcastic so-and-so. Dialogue and witty observations are my speciality, though I'm not a great one for flowery descriptions unless it's for comic effect. I've written comedy thrillers, comedy murder mysteries and now I'm writing straight comedies. Some Americans don't find me funny, but then they probably voted for Donald Trump, so we don't worry about them.
What inspired you to start writing?
I wrote my first book at age eleven (a choose-your-own-adventure book, if anyone remembers what they were) and also created my own comics at a similar age, so I've always been creative. I wrote plays for amateur performance for a few years in my thirties, so books were the next natural step. In 2015, I took 18 months off work to write novels and never went back. It's my full-time career now. I wish I'd started sooner but I think older writers can draw on a lot more experiences and, therefore, their writing (especially comedy) should be better for it.
Tell me about your journey to publication
This is novel number ten for me, so the whole process is pretty streamlined now. I wrote the first draft in record time – two months. And then it was three months of relatively pain-free editing. It is much easy to write sequels, as lots of the characters are already developed but it does require consistency with earlier books, which is where my editor earns her money.
In a nutshell, what is your book about?
It's a tale about a group of commoners who are invited to a royal wedding by the bride's sister, as part of a fiendish plan to sabotage the bride and groom's big day. It's the sequel to An Accidental Royal Kidnap. I've never been to a royal wedding but I think I've captured what a nightmare it could be for the likes of you and I – especially if we were part of a team of amateur saboteurs!
How did you come up with the title for your book?
Titles should encapsulate the story, so it wasn't difficult in this case. I always make sure I have a title, and a blurb, in place before I start writing. They're like signposts, in a way, that help prevent a writer getting lost. Although we do still ramble off the narrative path occasionally!
How do you plan to celebrate publication day?
I think the bars and restaurants will be open in my part of the world by then and, as it's a Friday, we'll go for a meal to celebrate – probably a porterhouse steak which is the main course at the royal wedding in my story. As I write, it's been six months since I last ate out. At least lockdown has helped boost my productivity as I've been stuck at home most days with very few distractions.
Do you have a work in progress just now?
Yes, it's book three in the Royally Funny series that will continue on from The Royal Wedding Saboteurs, though it's set a few months later. The action takes place in Las Vegas, so that gives the characters lots more opportunities for mischief! By the time of publication of The Royal Wedding Saboteurs, I'll have written about half of it.
What one book would you recommend to a friend and why?
The Hitchhiker's Guide to the Galaxy helped shaped my humour as a teenager and is a truly unique book (and very short – fewer than 50,000 words which would make it a novella these days). My next series will be in a similar comedy science-fiction vein but without quite so many aliens. All my series are a bit different!
What are you reading just now?
A Damsel in Distress by PG Wodehouse. As a comedy writer, I read humorous novels, so I can learn from other writers. Wodehouse's language can be a little dense, and the descriptions a little long-winded, but the comedy shines through. It's quite a history lesson, as well, as the action is set about a hundred years ago.
If you were on Desert Island Discs, what one book would you take with you?
If I was stuck on a desert island, any practical guide to boat building would do me!
[Will this one do? A mere snip at £869 on Amazon right now!]
Is there a book you'd love to see made into a film?
Yes – any one of mine! Seriously, I think it's very difficult to translate great books into film format. Characterisation always suffers and storylines get changed etc. The author rarely writes the screenplay – they just sell the rights and keep their fingers crossed it's not too dreadful!
How can people follow you or connect with you on social media?
I'm most active on Twitter @QuiteFunnyGuy or there's my Facebook page at www.facebook.com/paulmathewsauthor You can also try my website at www.quitefunnyguy.com where you can sign up for my Very Funny Newsletter.
And finally, if you could be a character in any book you have read, who would it be and why?
Arthur Dent from Hitchhiker's because he's the only human left after the Earth is demolished and gets to travel the universe. Any kind of travel would be great at the moment!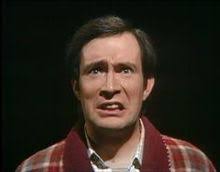 From the back of the book
When Princess Araminta of Essex invites George Nearly and friends to her sister's royal wedding, the party princess has plans to make it a day to remember for the happy couple. Quite horrid plans. And those plans involve him. Of course, they do. It's been one of those weeks for George. It's not long before things start going awry for our reluctant saboteur, as he encounters the cream of eccentric high society, an eligible young man with eyes for his plus-one Sam, a party-princess lookalike, and a barmy bridesmaid who wants to take him for a wild ride on a rocking chair. Will Araminta somehow sabotage her sister's celebrations? Can George rescue his first date with Sam? Or will he lose her, as well as his sanity? Find out, in this hilarious sequel to An Accidental Royal Kidnap!
About the Author
Paul Mathews is a quite funny guy who ditched the London rat race to follow his dream of becoming a comedy novelist and never again having to be told what to do by anyone who isn't a blood relative. His sharp, satirical – often surreal – sense of humour was honed after twenty glorious years in the UK Civil Service: long-lunching, cracking jokes & trying his best to look busy. He gains inspiration from his love of pubs, good food, Earl Grey tea, four-legged animals & the quirks and quibbles of British life.