I loved this book which I listened to as an audiobook through the brilliant library app Libby. The narrator, Vivian Helbrun, was excellent and brought all the characters to life so well.
The Ghost Tree is fictional but includes the real life character of Thomas Erskine and his family. Thomas was a lawyer, politician and Lord High Chancellor of Britain in the late 18th and early 19th centuries and there are many fascinating stories associated with him. He is the real life ancestor of the author and she wrote the book after being intrigued with the family legends she had heard about him. As well as the historical aspect of the story, there is a contemporary strand too following Ruth Dunbar, a fictional descendent of Thomas. Most of the contemporary strand was set in Edinburgh which I very much enjoyed. There was a lot of tension and drama in the present day storyline with a few very unpleasant and dangerous characters. Oh and there are ghosts – lots of ghosts!
This is the first Barbara Erskine book I have read/listened to and I thought it was brilliant. For such a long book, it kept my attention all the way through. I'll definitely be reading more of her work in the future. Great writing and excellent storytelling.
About the Book
Ruth has returned to Edinburgh after many years of exile, left rootless by the end of her marriage, career and now the death of her father. She is now faced with the daunting task of clearing his house.
Hidden away in a barely used top-floor room, she finds he had secretly kept a cupboard full of her mother's possessions. Sifting through the ancient papers, Ruth discovers the diary and letters written by her ancestor from the eighteenth century, Thomas Erskine.
As the youngest son of a noble family now living in genteel poverty, Thomas always knew he would have to make his own way in the world. Unable to follow his brothers to university, instead he joins the navy, rising through the ranks, travelling the world. When he is finally able to study law, his extraordinary experiences and abilities propel him to the very top and he becomes Lord Chancellor. Yet he has made a powerful enemy on his voyages, who will hound him and his family to the death.
Ruth becomes ever more aware of Thomas as she is gripped by his story, and slowly senses that not only is his presence with her, but so is his enemy's. Ruth will have to draw upon new friends and old in what becomes a battle for her very survival – and discover an inner power beyond anything she has imagined.
About the Author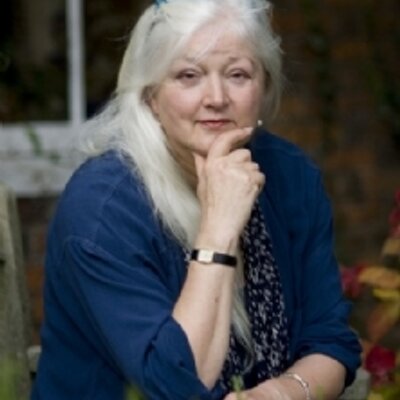 A historian by training, Barbara Erskine is the author of many bestselling novels that demonstrate her interest in both history and the supernatural, plus three collections of short stories. Her books have appeared in at least twenty-six languages. Her first novel, Lady of Hay, has sold over two million copies worldwide. She lives with her family in an ancient manor house near Colchester and in a cottage near Hay-on-Wye.